Craft
A beautiful theme for brands and small businesses with a story to tell.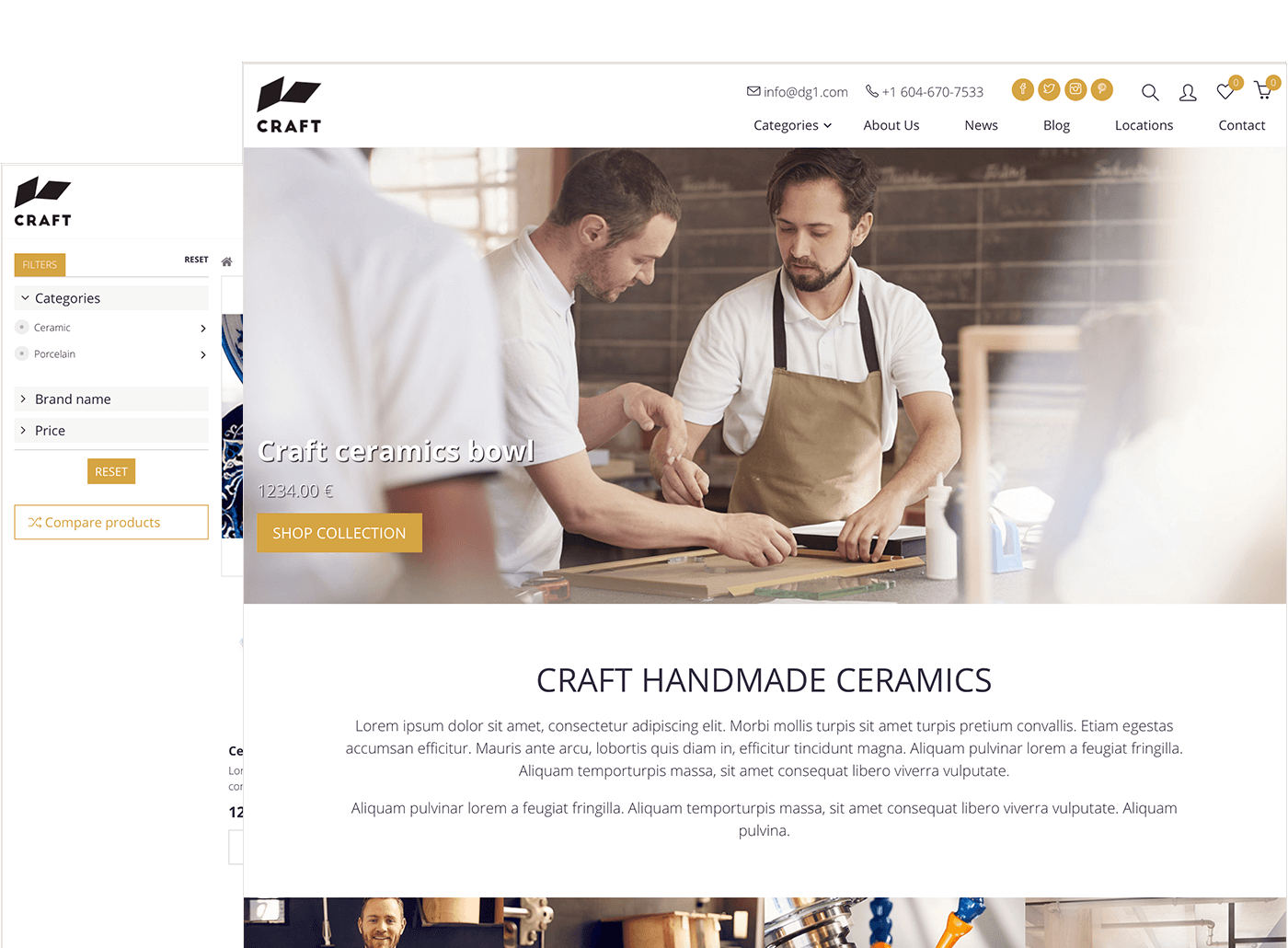 Main theme features
Craft is a beautiful DG1 theme built for visual brands with a story to tell. It is ideal for brands with a small or medium catalog of products selling designer & handmade goods like leather, ceramics, carpentry or jewelry.
Its carefully designed modular layout showcases your brand and products in a modern and functional way and is also perfect for building a one-page store. It is fully responsive, retina ready and easy to customize.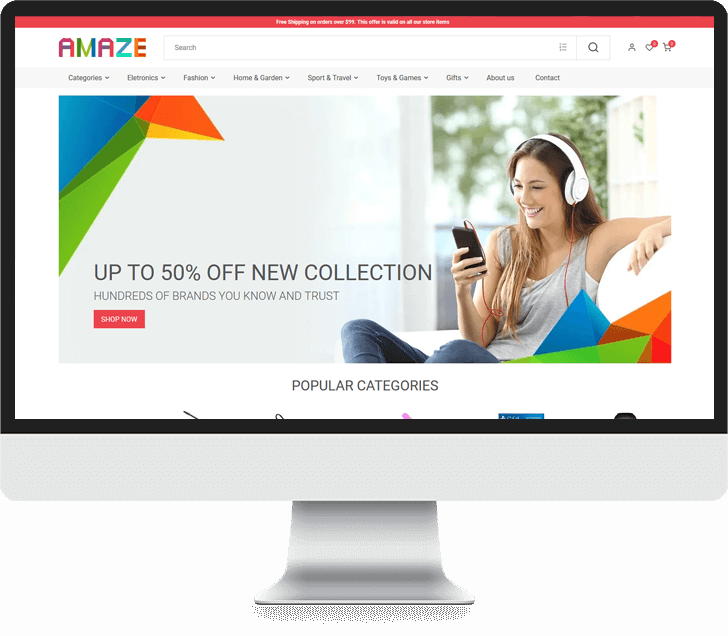 Tags: store, ecommerce, shop, online, gadgets, electronics, computers, variants, variations, retail, products, store, multipurpose
A clean and proper e-commerce retail store to sell any products a man can make.
Explore theme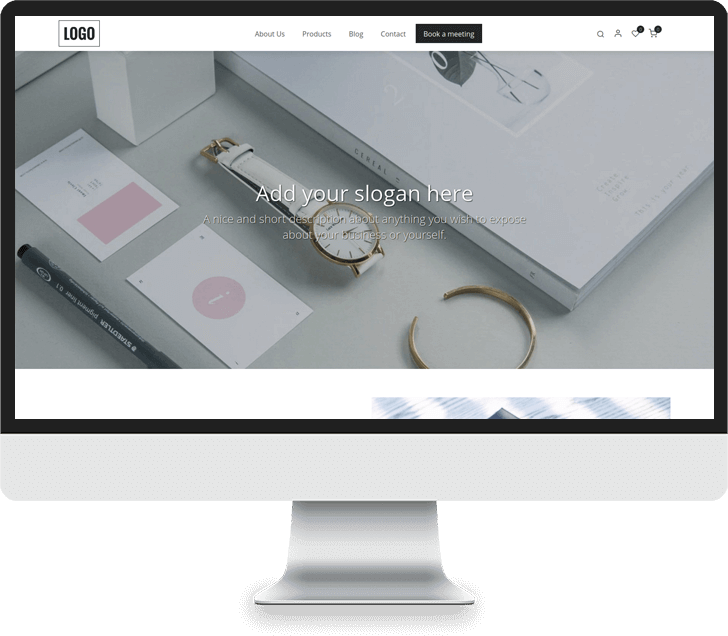 Tags: Shop, Booking, Corporations, Agency, commercial developers, designer, responsive design, storytelling, visual brands, modern, functional, ...
A minimalistic theme for corporate and agency businesses.
Explore theme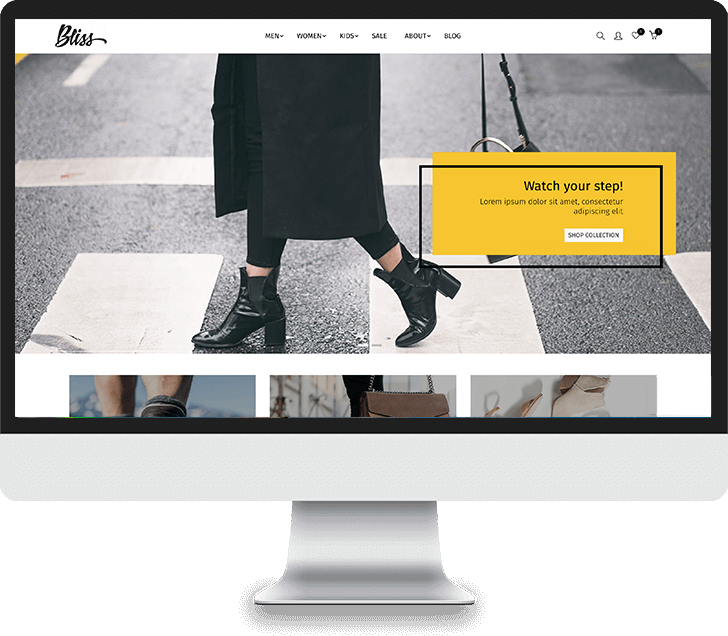 Tags: Sports, Fitness, Fashion, Sports apparel, Clothing, Shoes, Sports equipment, Equipment, Yoga, Gym, Recreation, Fit, Running, Tangible goods, designer,...
A modern e-commerce theme in a clean and bold design.
Explore theme
Browser upgrade Recommended
Our website has detected that you are using an outdated browser that will prevent you from accessing certain features.
Use the links below to upgrade your existing browser.