Our mission is to disrupt an existing market that favors megacorporations capable of profiting through the massive collection, aggregation, and analysis of customer data.

DG1 is a cloud-based business suite software designed for small and mid-sized businesses (SME's) that cannot otherwise afford the huge upfront costs and liabilities of enterprise digital systems.
Many SME's use third-party services for convenience, but these companies actively prevent users from accessing customer data. And without it, sustainable growth will be extremely difficult to achieve in the digital era.
This is a critical issue as the next wave in the digital revolution (Industry 4.0) approaches - the gap between SME's and corporations will only grow wider.
DG1 alleviates this data disparity and was designed to return control back into business owners' hands - where it belongs.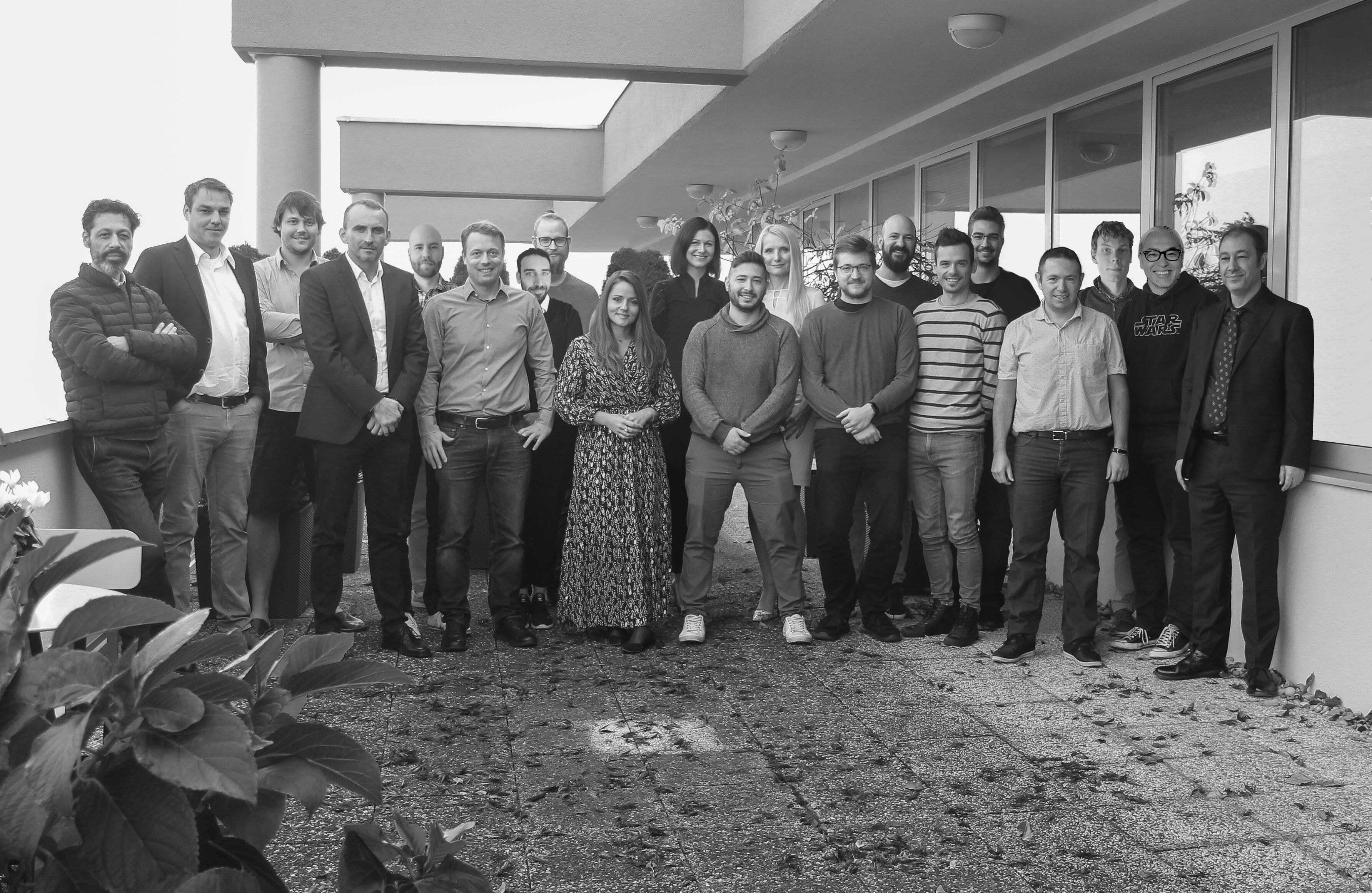 With over 20 years of experience in digital product development and enterprise systems, DG1 provides SME owners with a simple, quick, and functional platform that gives them full access and ownership of customer data. With data ownership, DG1 enables future AI tools to SME market.
With no physical or software installations required, the DG1 platform is flexible, affordable, and capable - everything SME owners would want when running an E-Business.
DG1 North America

DG1 Group Holdings Inc
Vancouver, Canada
+1 604 670 7533
www.dg1.com
info@dg1.com
DG1 Europe

DG1 Swiss Sagl
Massagno, Switzerland
+41 091 225 20 52
www.dg-1.ch
info@dg-1.ch
DG1 Japan

DG1 Inc.
Tokyo, Japan
+81 03 686 000 18
www.dg-1.jp
info@dg-1.jp