Style
On the Style tab of your Site settings page you can choose your preferred theme, select color and font as well as set the header and footer style of your website or choose the format of your products images.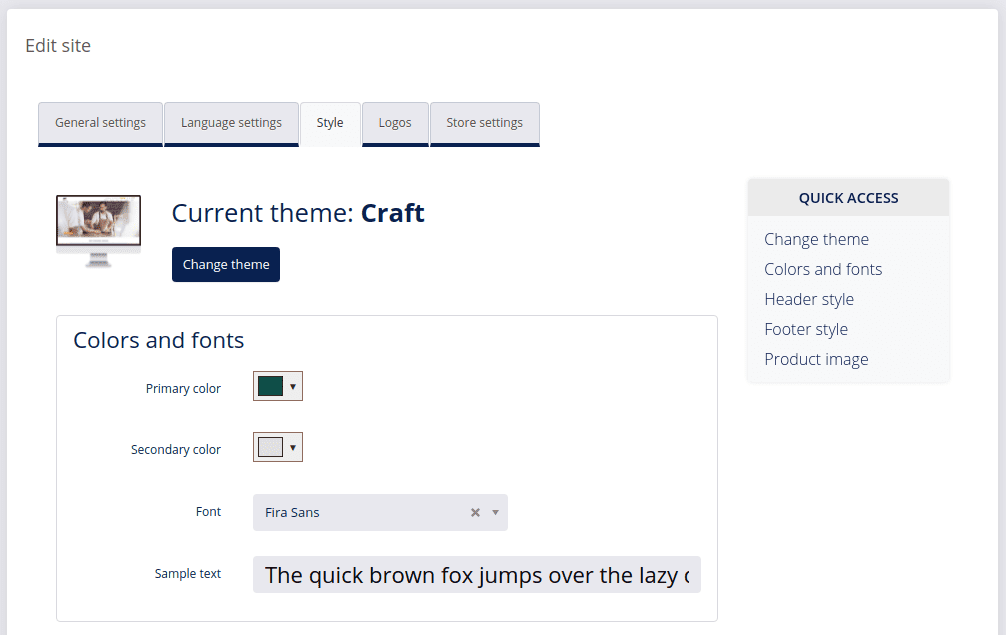 Note! All these settings are set by default, so you can keep them as they are or return here anytime and adjust them to your liking.
To change the style of your website, navigate to the SITE menu in the header of your DG1 Admin panel, click Edit site and select the Style tab.

---
In this section