Sort and filter products
Navigate to SHOP -> Catalog and click Products to open your Products page, where all the products in your online shop are listed.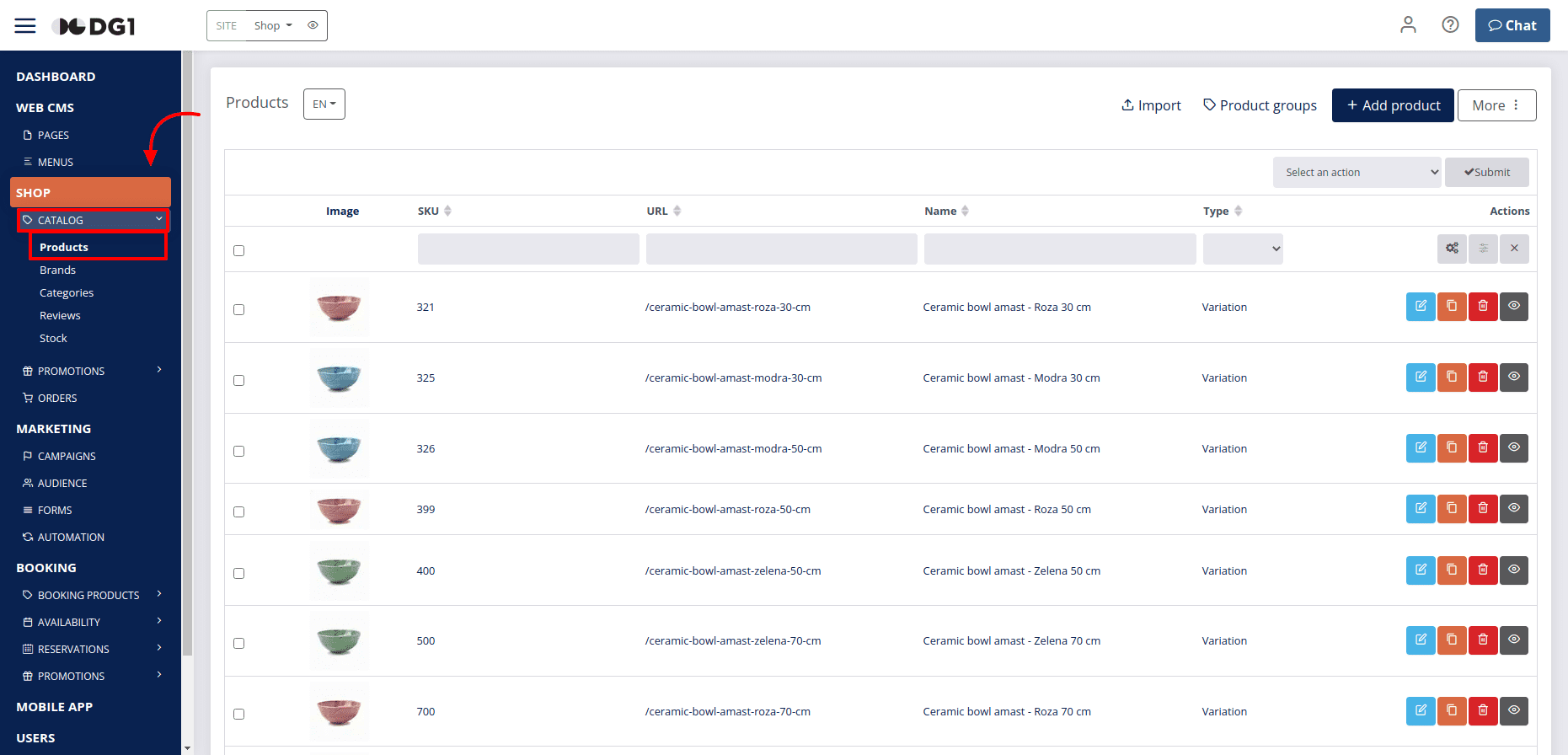 Click the gears icon 

under Actions on the right side of the page header and pick the product details you would like to have displayed on the products page.

To sort your products in alphabetical order (A-Z or Z-A), use the arrows next to the name of the selected column header.
To filter your products, simply type in the key word in the text box of the respective column and press the filter button 

on the right side.