Setting up Payrexx
To add Payrexx as your payment method, you will need to choose the Payment method name and fill out the following page: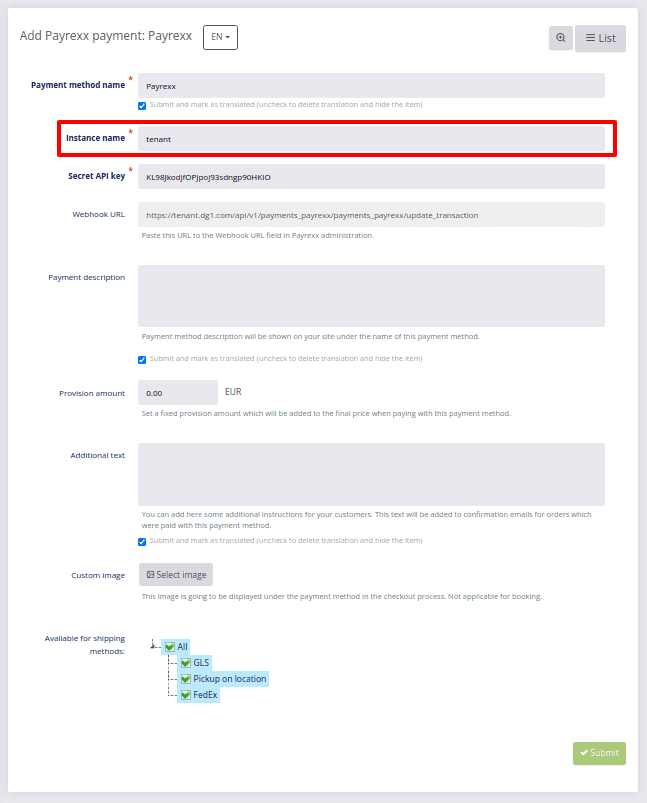 To get the needed data for Instance name and Secret API key, visit the Payrexx site in a new tab to register. You will be prompted by Payrexx (image below) to provide your email address and enter a Desired name, which you should copy and paste in the Instance name field in the above payment configuration page on DG1.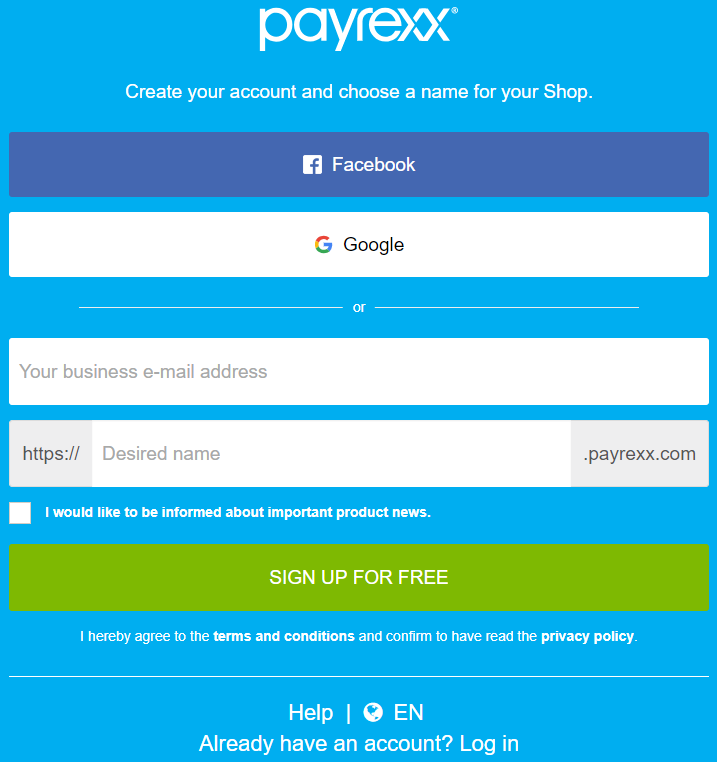 Once you've created your Payrexx account, go to API & Integrations page to obtain the API key, which you should copy and paste into the configuration page in DG1.

Next you should add your Webhook URL from DG1 to Payrexx. To add a webhook, simply copy the Webhook URL from DG1 and paste in the corresponding field in Payrexx and make sure the Webhook Type is set to Normal (PHP-Post).

Example of a Webhook URL:
tenant.dg1.com/api/shop/v1/payments_payrexx/payments_payrexx/update_transaction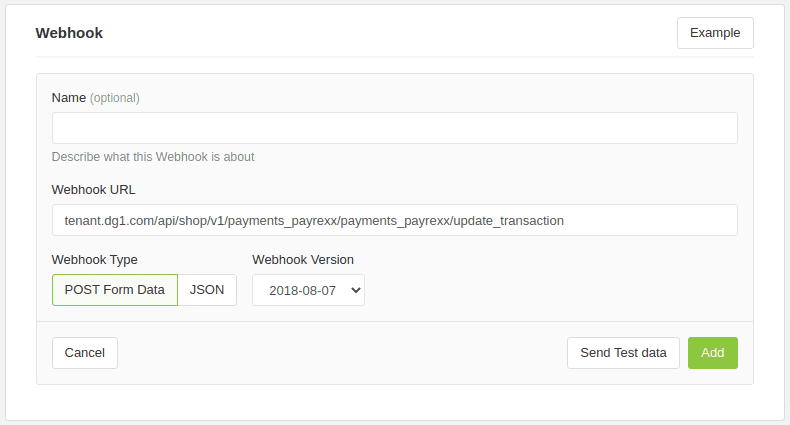 Add any additional settings to the payment method and click Submit .
On the Payment methods page you can Edit

details about all your payment methods and confirm any changes you've made by clicking Submit

.
This is where you can also disable/enable the payment method by clicking yes or no in the list of payment methods. You can do this separately for Shop and Booking.

---
Troubleshooting payment confirmation issues
In case a customer calls and tells you they have not received a payment confirmation, you can go to Payrexx and use the Trigger webhook function.
Go to Payments and select Transactions.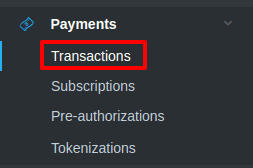 Find the transaction and click Trigger webhook.