Sections
Add section
To select sections, go to your page and click Add section

.
Categories with sections will appear. All the categories contain several previews of sections. Once you select a preview to your liking the section will appear in a page preview and also in the section list on your right-hand side.
Edit section
If you hover over the preview of the selected section, the Edit button will appear.
By clicking elements in the section list you also open settings of that specific section.
All the sections have different types of settings depending on the functionality of the section.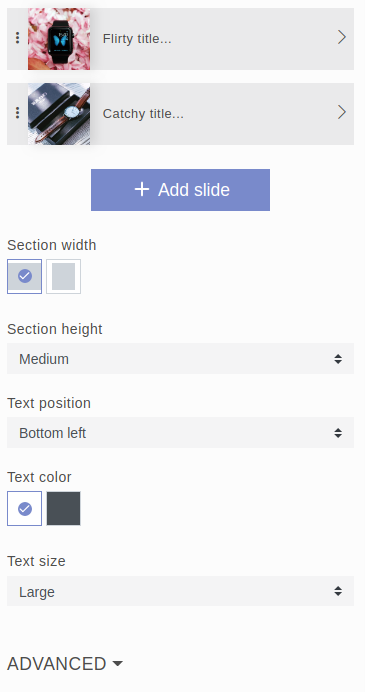 Many sections are built with multiple elements.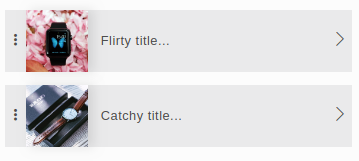 By clicking the section element, you can edit and change the images and content of each element to your liking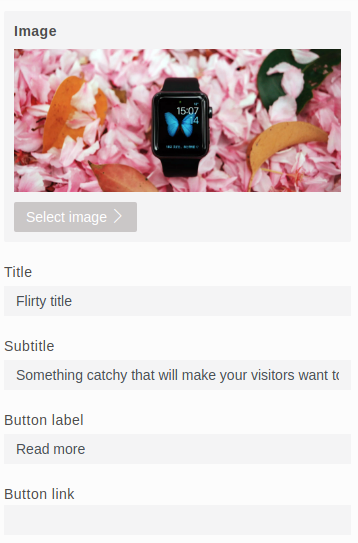 Some elements can be hidden and some can be added. For example buttons, text, images, etc. come with default settings used by our designers but you can easily adapt them to your liking. Your options are limitless.
Some settings appear as advanced and should be used according to tho the knowledge of the user.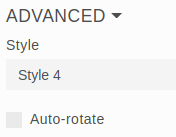 Delete section
To delete a specific section hover over the section element with a mouse and click Delete section

. Confirm selection with OK

.