Check reservations
Go to Reservations.
Choose your Booking group. Example: Hotel rooms.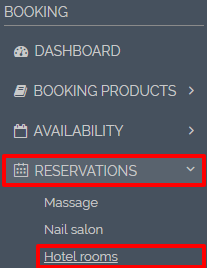 You will see a list of all your reservations. You can View 

reservations and you can Edit 

them. By editing them you can change certain information, booking products and dates, if the customer contacts you and changes their arrival or departure date. You can manually change the price and all the customer's information.
To save changes to reservations click Submit .