Attribute groups
Navigate to the Settings section in your DG1 platform admin panel and select Attribute groups.

To add a new attribute group, click Add .

Enter the attribute group details:

Name your attribute group. Example: Product description.
The Key is written automatically.
Subtype/group - By selecting a model, the system knows where the attribute group will appear for instance with products or booking items.

Warning! If you select Contact as the group, the group will be moved to the MARKETING attributes and the selected attributes will be removed from the SHOP section but will appear in the MARKETING under the newly created attributes group.

Sort means that your attribute group in the front-end view will be displayed in the desired position but only after the default attribute groups. The higher the number, the more in the back your attribute group will be placed.
The Status should be Enabled, to apply your attribute group in the shop.
Attributes - Select the attributes that you would like to include in the new attribute group by clicking the Plus next to each attribute. You can add more than one attribute to each attribute group.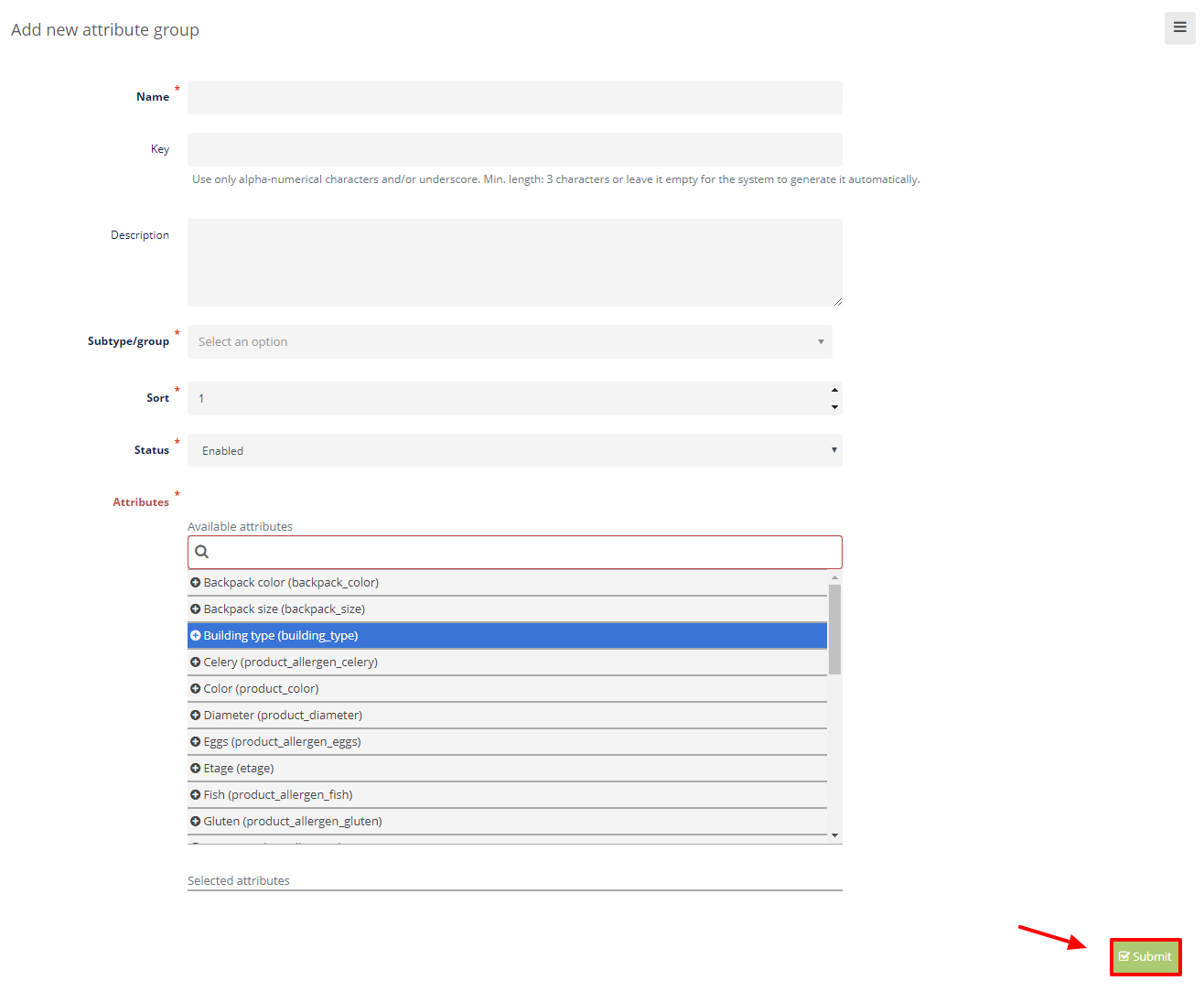 To your new Attribute group, click Submit .
To edit an attribute group click Edit

. You can add and change information. To save changes click Submit

.
To view your attribute group, click View

. You will see all the information on the attribute group.
To delete an attribute group, click Delete

and confirm it with OK.