Video background
To add a background video to your page, go to the Web CMS section and go to Pages in the sidebar menu.
To add a page with a video, click Add new page or click Edit to add a video to the existing page.
Go to the Settings tab and add Title and URL.
Navigate to the Sections tab and click Add section .
Click on category Video and select section Video background represented with an icon .
Click Select video and select video in the file system you want to add.
Important! Max video size is 32MB.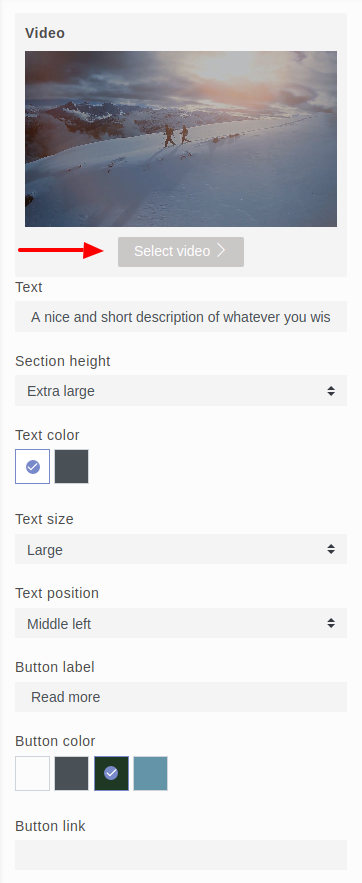 Change any other settings to your liking.
Click Save & Publish and your page with video will be created.