Sort and filter users
When you have a large user base and need to find a specific user, you can use the sorting and filtering options in the page header.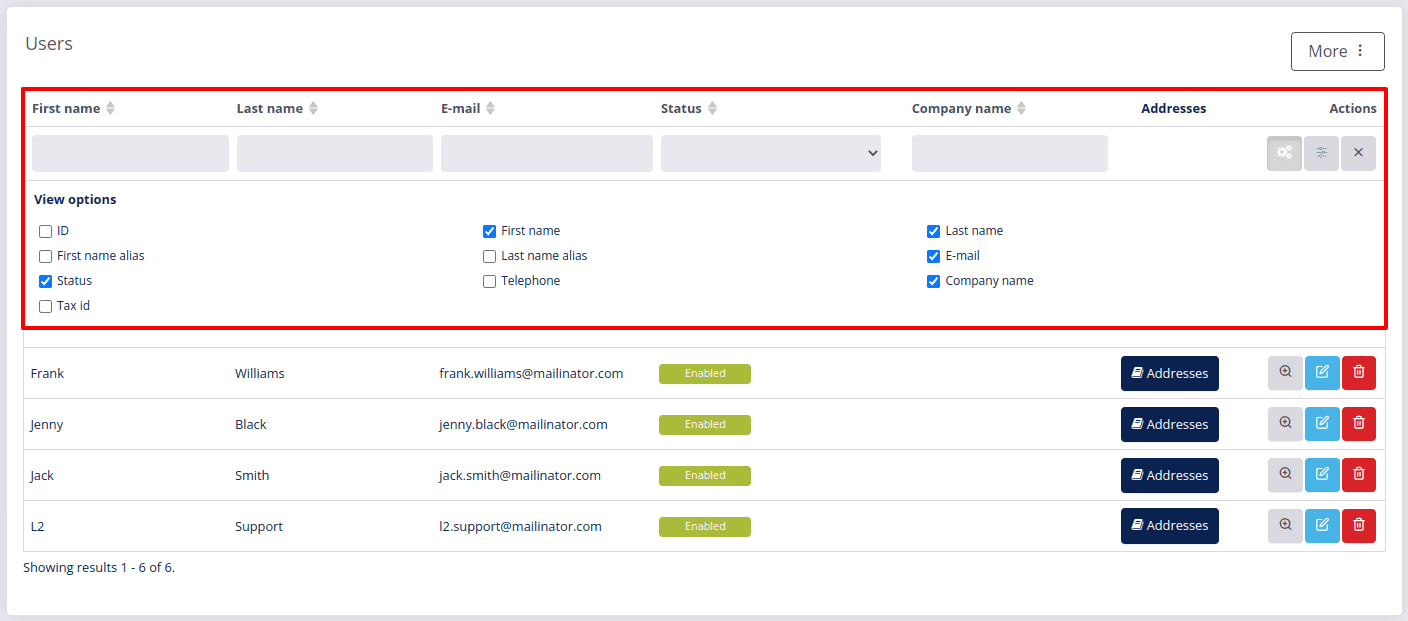 To sort your users in alphabetical order (A-Z or Z-A), click the arrows or header of the selected column.
To filter your users, simply type in the key word in the text box of the respective column and press the filter button

on the right side.
To return to the unfiltered view with a list of all users, use the Clear

button.