Setting up Stripe
To add Stripe as your payment method, you will need to choose the Payment method name and fill out the following form: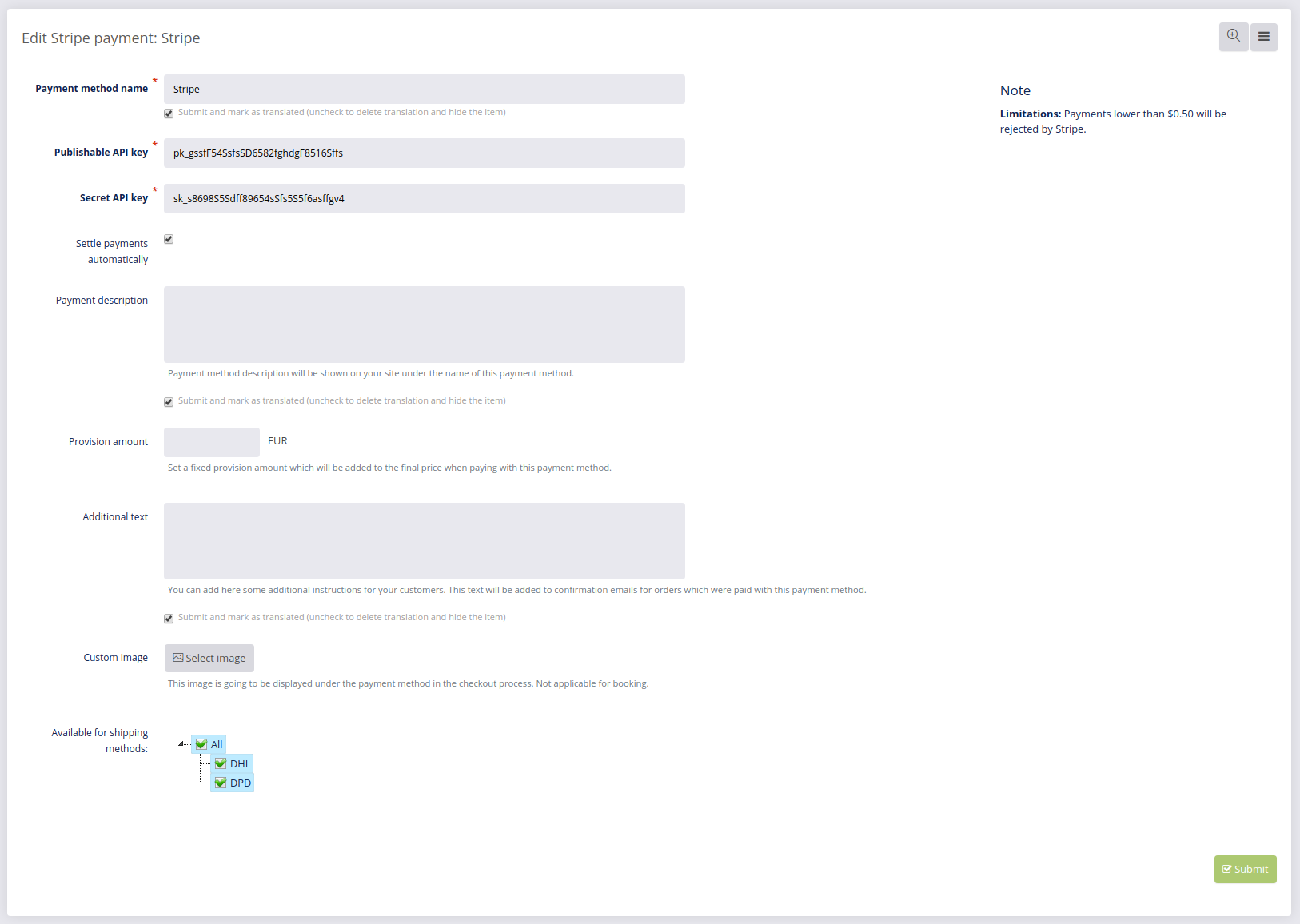 Once you've registered with Stripe.com, access your Stripe account and go to Developers and select API keys (left menu), where you can find the following keys you need to enter into the above form:

Publishable key
Secret key

Optional:

You can check Settle payments automatically. This means the payments will happen automatically, otherwise the payments will have to be settled manually in Orders section.
Add any additional settings to the payment method and click Submit Submit .
Important! Before publishing your site (going live), be sure to check if you are using production credentials for Stripe.
On the Payment methods page you can Edit

details about all your payment methods and confirm any changes you've made by clicking Submit

.
This is where you can also disable/enable the payment method by clicking yes or no in the list of payment methods. You can do this separately for Shop and Booking.