Setting up PayPal Express
To add PayPal as your payment method, you will need to choose the Payment method name and fill out the following form: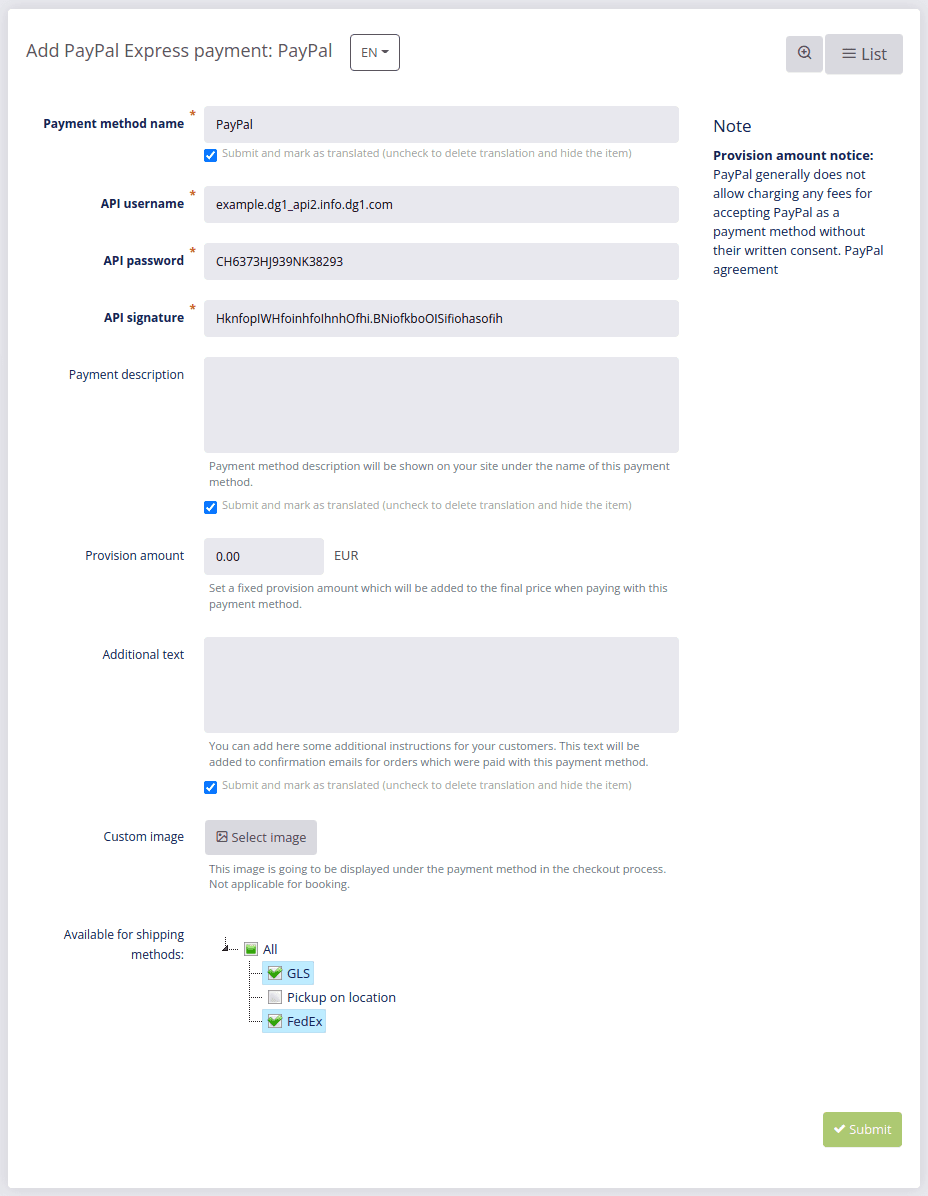 Once you've registered with PayPal, you have to
create a new API signature
and enter the following API credentials into the above form:
API username
API password
API signature
The following figure shows a page with an example of API signature credentials: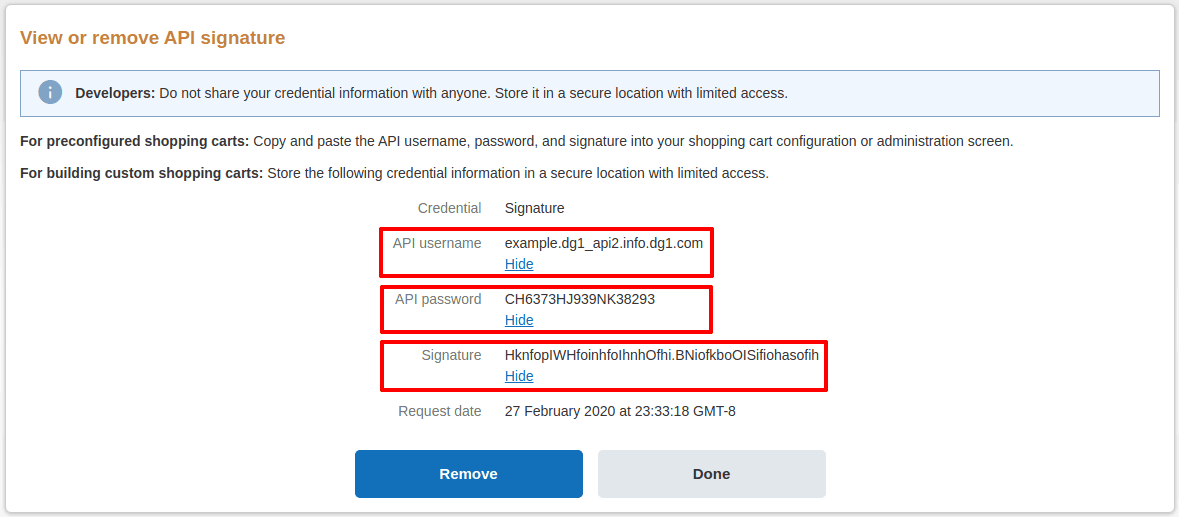 Optionally, you can also provide the following information:
Payment description: If you want, you can add a short payment method description, which will be shown on the front end under the name of your PayPal payment method.
You can also set the Provision amount, which will be added to the total price, for example 30 cents.
Note! PayPal generally does not allow charging any fees for accepting PayPal as a payment method without their written consent (see PayPal user agreement).
Additional text: Should you like to provide your customers with additional instructions in the order confirmation emails, you can use this field.
Custom image: You can set a custom image for this payment method to make it easier for your customers to recognize it on your site.
To save a payment method click Submit .
Important! Before publishing your site (going live), be sure to check if you are using production credentials for PayPay.
On the Payment methods page you can Edit

details about all your payment methods and confirm any changes you've made by clicking Submit

.
This is where you can also disable/enable the payment method by clicking yes or no in the list of payment methods. You can do this separately for Shop and Booking.