Setting up Datatrans
To add Datatrans as your payment method, you will need to choose the Payment method name and fill out the following page: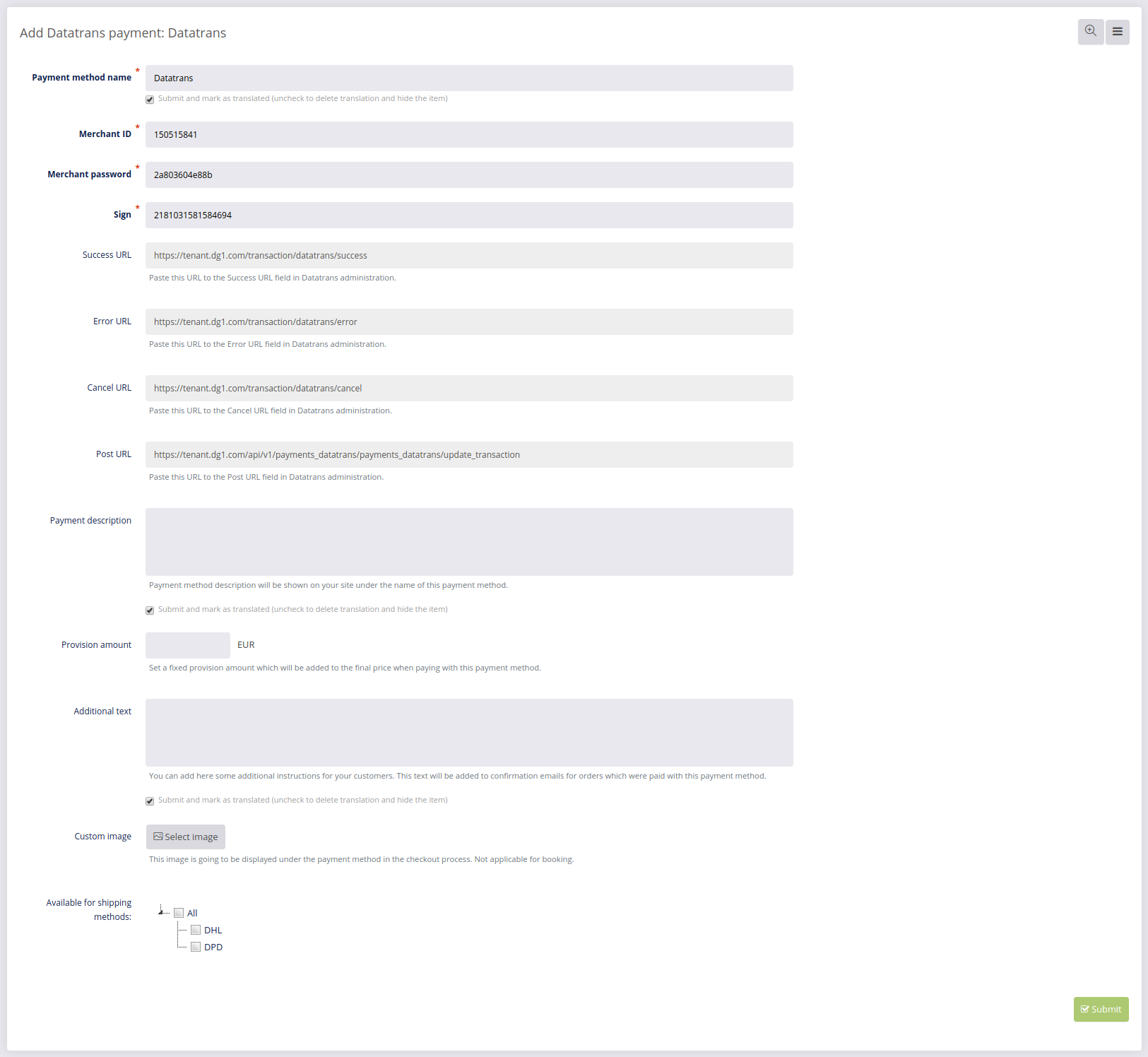 To obtain the required data, open www.datatrans.ch in a new tab and register with Datatrans. After registering or signing in, go to UPP Administration.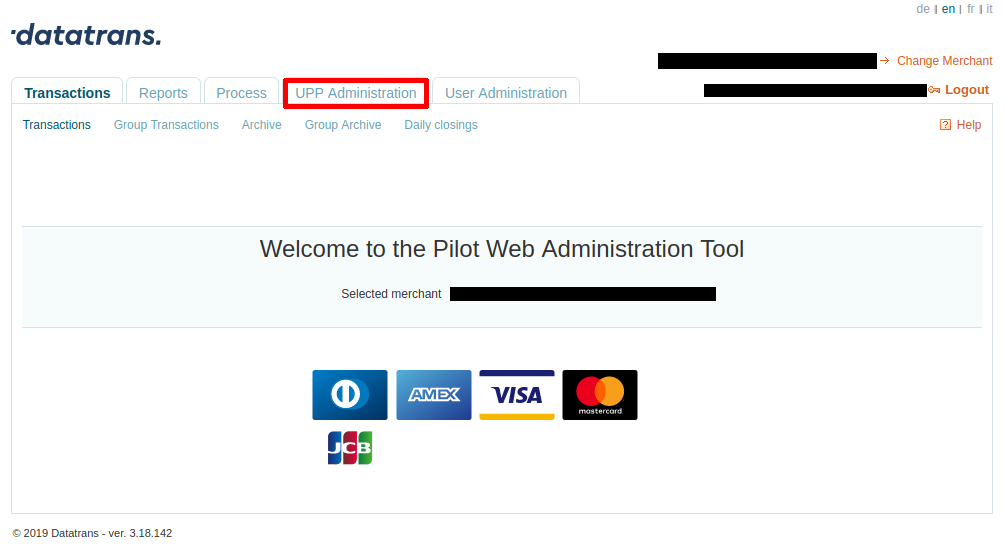 Copy all the URLs for Success, Error, Cancel and Post and paste them to matching fields in your DG1 platform.
Important! Make sure the Data in XML is selected under URL Post data format.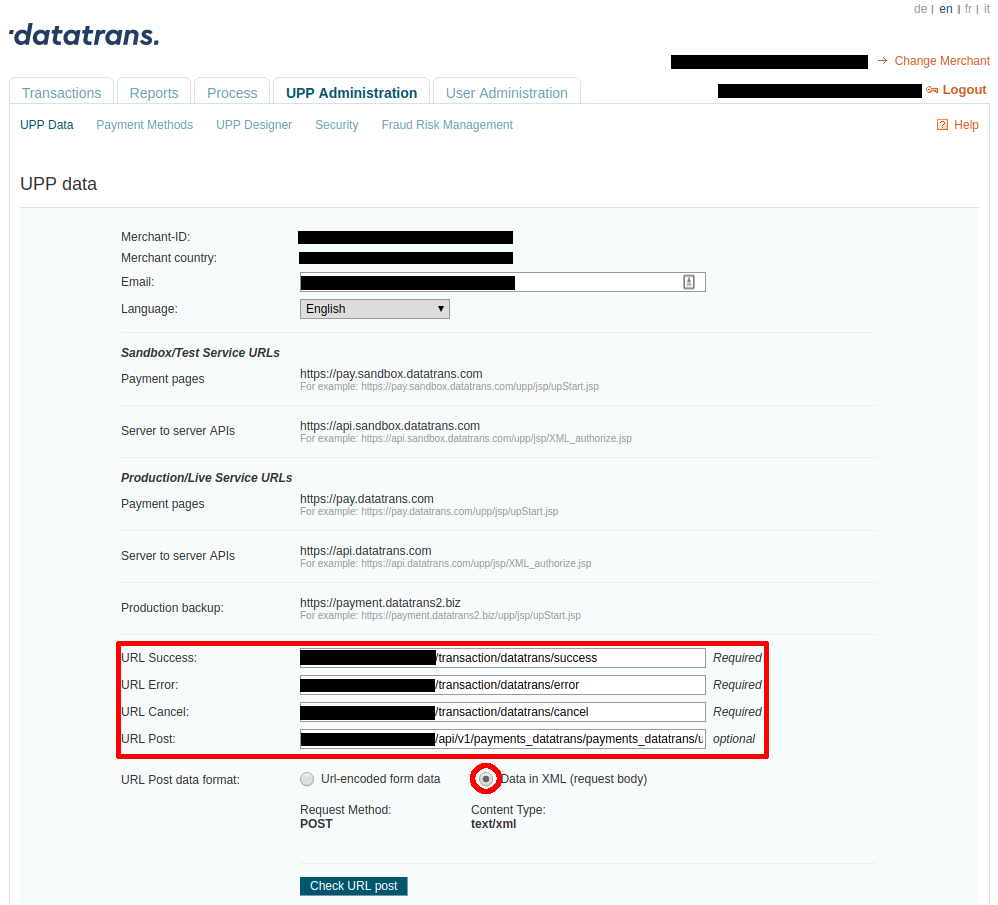 Navigate to Security and copy the Sign.
Paste it to the matching field on your configuration page in DG1.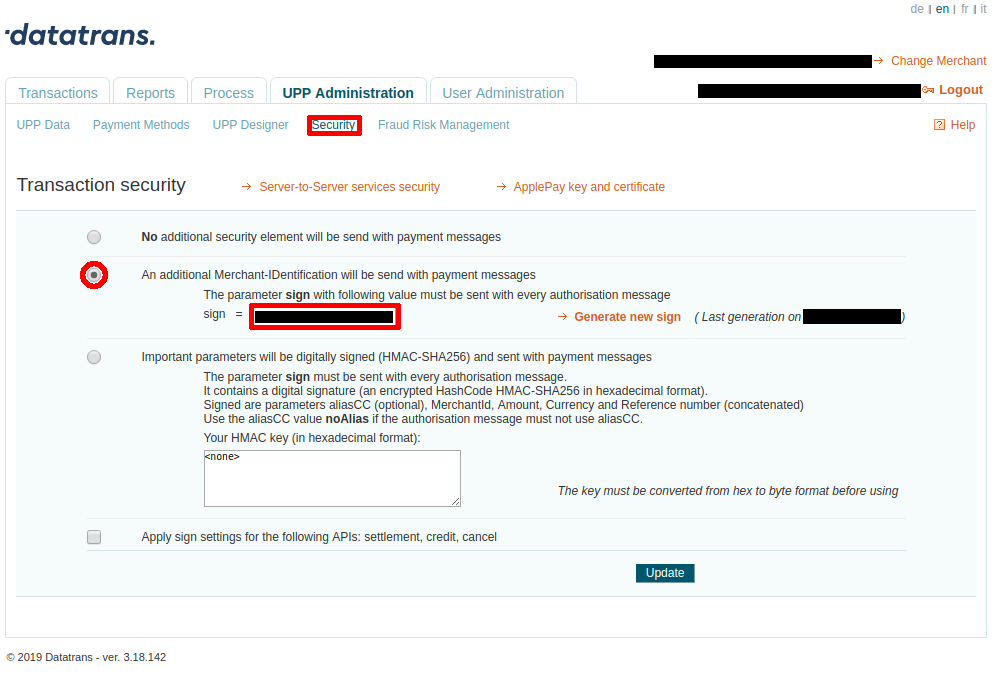 Click the Server-to-Server services security.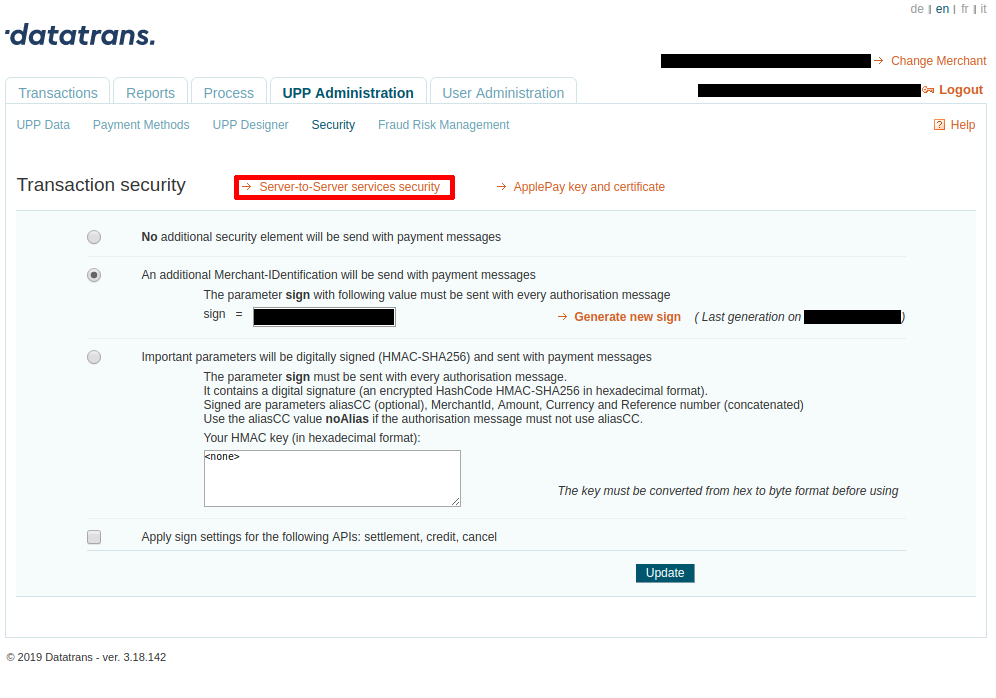 Copy the Username and paste it to the Merchant ID field on your configuration page in DG1.
Copy the password and paste it to the Merchant password field.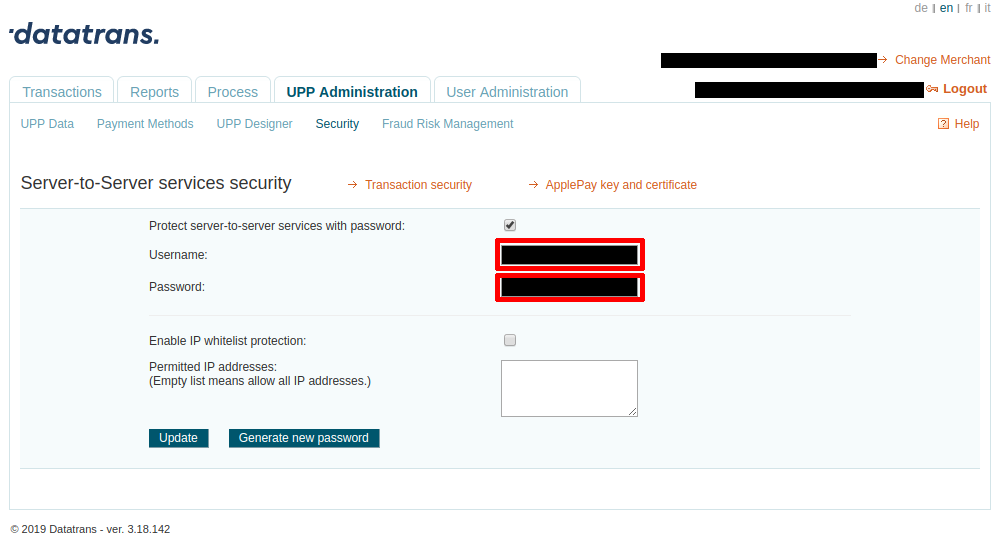 Add any additional settings to the payment method and click Submit .
On the Payment methods page you can Edit

details about all your payment methods and confirm any changes you've made by clicking Submit

.
This is where you can also disable/enable the payment method by clicking yes or no in the list of payment methods. You can do this separately for Shop and Booking.