Set up your account
Start your free trial
Setting up your online business is easier than ever before with DG1 platform! All you have to do is follow the link for a 14-day free trial period and provide the basic information about your business. The initialization process only takes a few minutes, after which you can have your e-business up and running before your coffee cools down!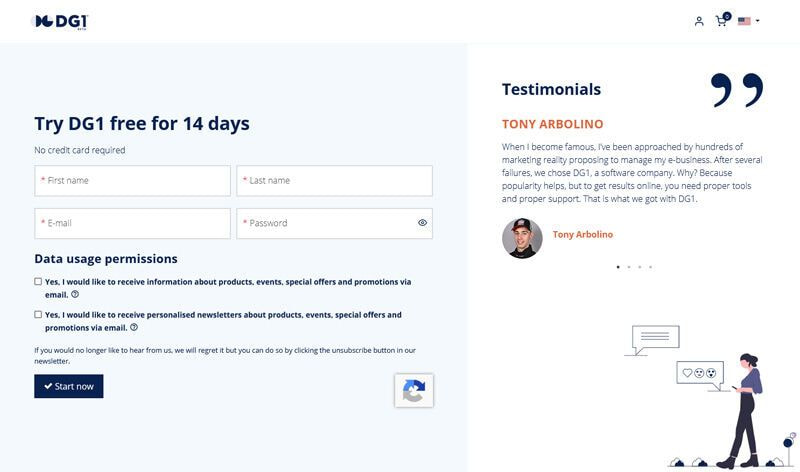 ---
Upgrade to full package
To make the initial part as simple as possible, we've created a few short steps to get you started. Once you complete them and decide to upgrade your free trial to a subscription package, we'll throw in a bonus 30-day free subscription and guide you further through additional quick steps, to make sure your e-business is set up exactly the way you need it to be.
---
Billing made simple
Once you've committed to using DG1, we'll automatically adjust your subscription package to meet your needs according to your number of contacts, sent messages and sales, making sure you always pay only as much as you use and keep your expenses low.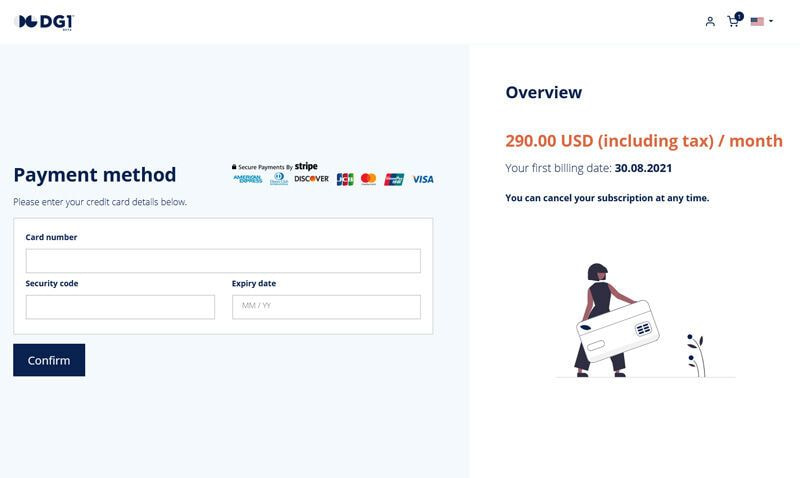 ---
Requirements
DG1 is a cloud-based platform, so all you really need to set up and manage your e-business is a stable internet connection and one of the following supported browsers:
Just remember to keep your browser updated and you are good to go!