Select header style
Independently from your theme, you can choose a header type in case you would like to change the one that has been preselected with your theme. Each header type has 2 or 3 different styles. By clicking the styles, the preview of the header changes and you are able to choose the one you prefer.
To change the style of your header, navigate to the SITE menu in the header of your DG1 Admin panel, click Edit site and select the Style tab.

Select a header type.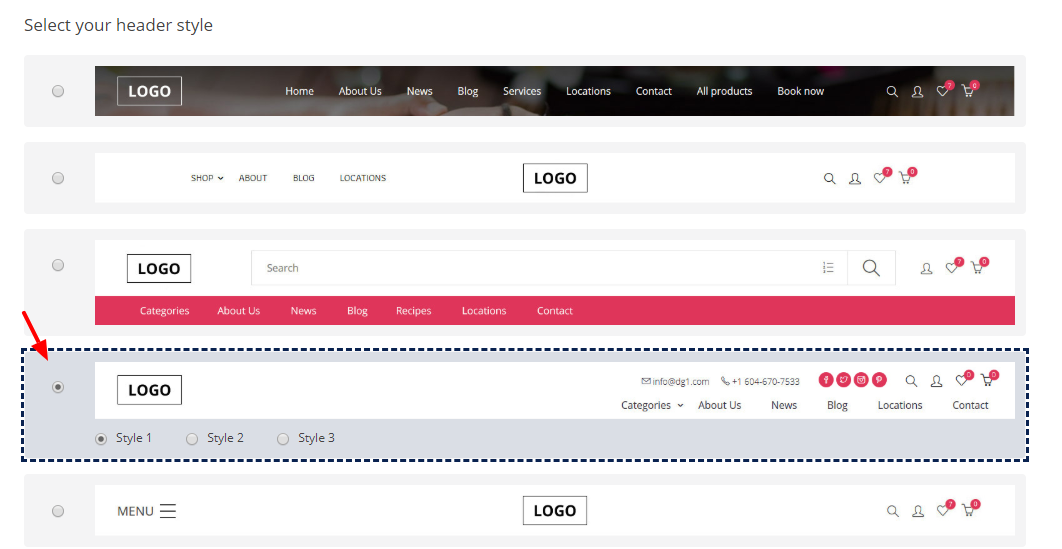 After clicking the type, you can choose between Style 1, Style 2 or Style 3.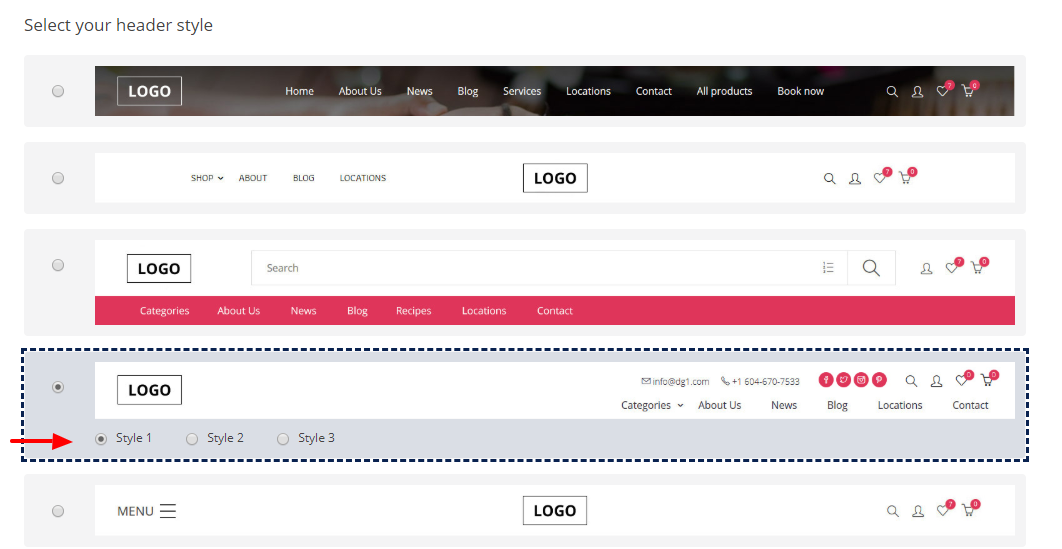 To confirm your choice, click submit .