Publish a product review manually
To manually publish a product review, navigate to SHOP -> Catalog and click Reviews to see a list of all product reviews.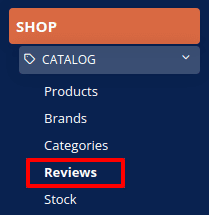 Find the product review you wish to publish and approve it by toggling the slider in the Approved column from No to Yes. With that the review will be published in your front end.