Product brands
To add changes to brands in your online shop, click Catalog and select Products brands.

You can edit
, delete
or add
brands.
Here are displayed all the brands in your online shop.
If you edit or delete a brand, at the next import the brand will be updated as specified in your import document.
Note: All manual changes will be overwritten.
---
On this page
---
Add new product brand
Go to Shop section in your DG1 platform.
Click Catalog and select Product brands.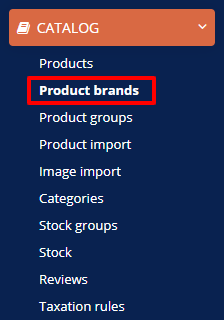 To add a new brand click Add .

Enter the brand details:

Add a Name, a short Description and you can add a Manufacturer and Supplier.
Brands URL Key is written automatically. It adds information in URL.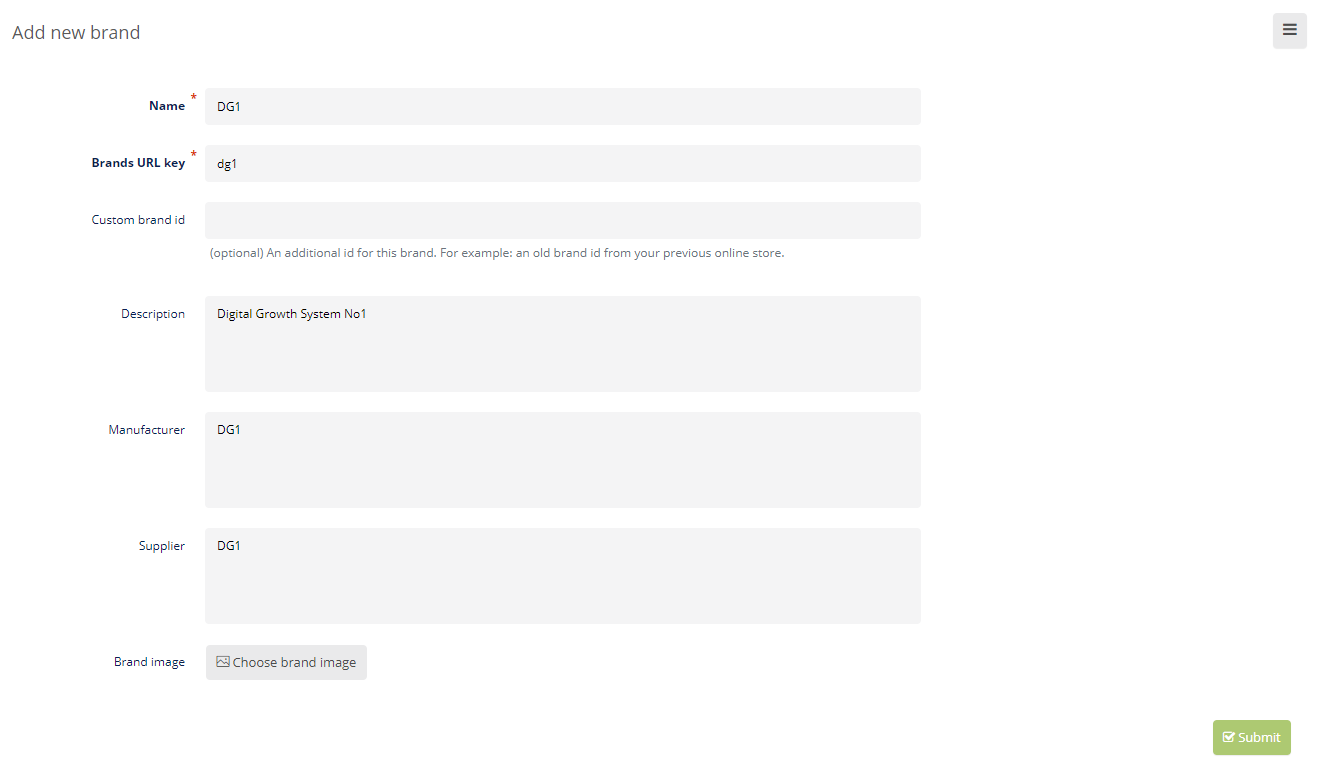 You can also add Brand image. You have to find it in your File selector and click Select and Select.
Save brand by clicking Submit .
View product brand
To view your brands click View
.
Edit product brand
To edit your brands click Edit
. You can add more information or delete information.
Confirm changes by clicking Submit
.
Delete product brand
To delete a certain brand click Delete
and confirm it with OK.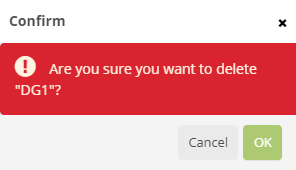 More about product brands
The checked boxes say: Submit and mark as translated.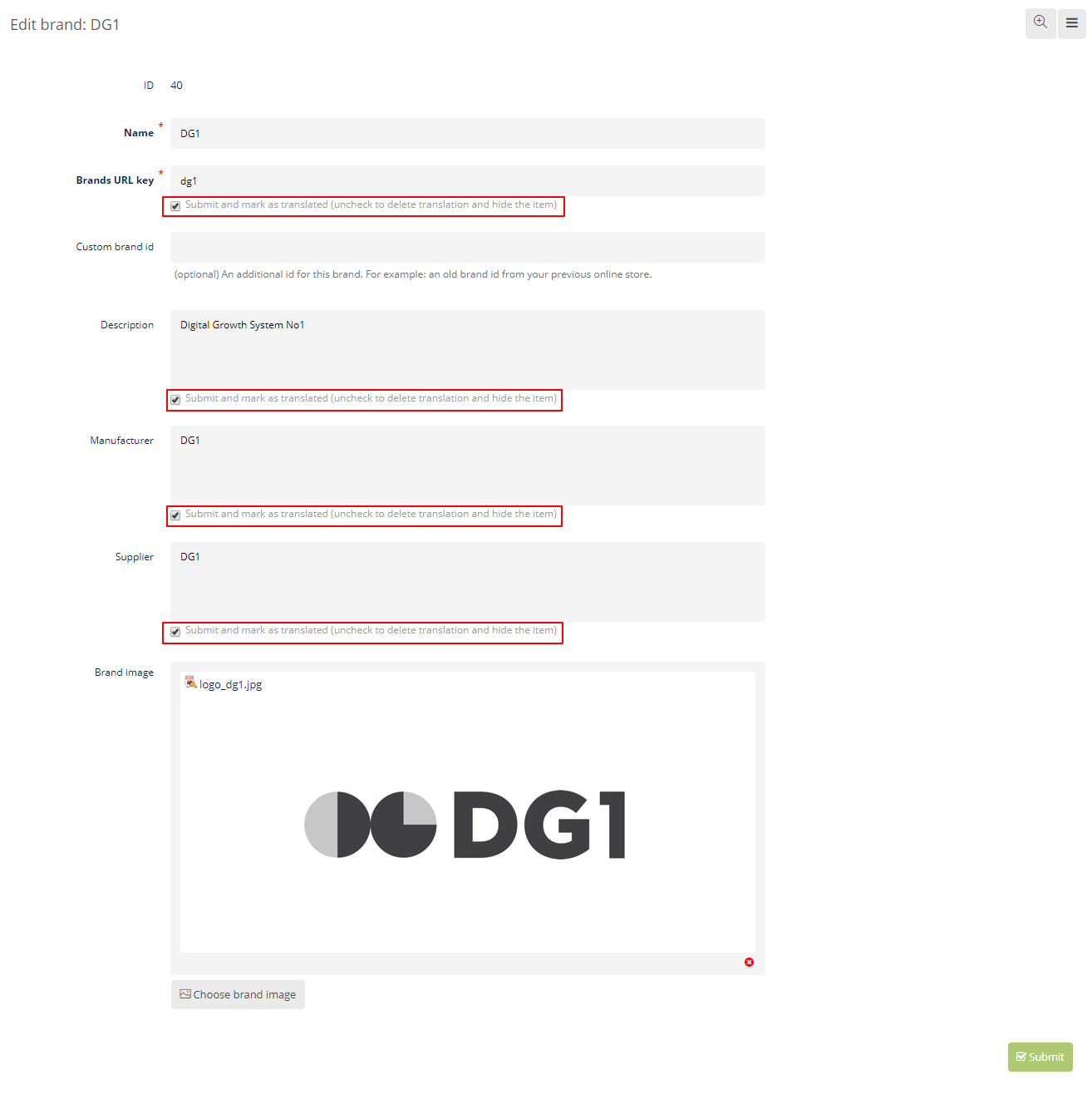 If boxes are not checked it means, the brand is not translated and therefore not visible in your front-end view of your online shop.