Product brands
To manage brands in your online shop, navigate to SHOP -> Catalog and select Brands. Here you can get an overview of all your brands as well as edit

, delete

or add

them to your shop.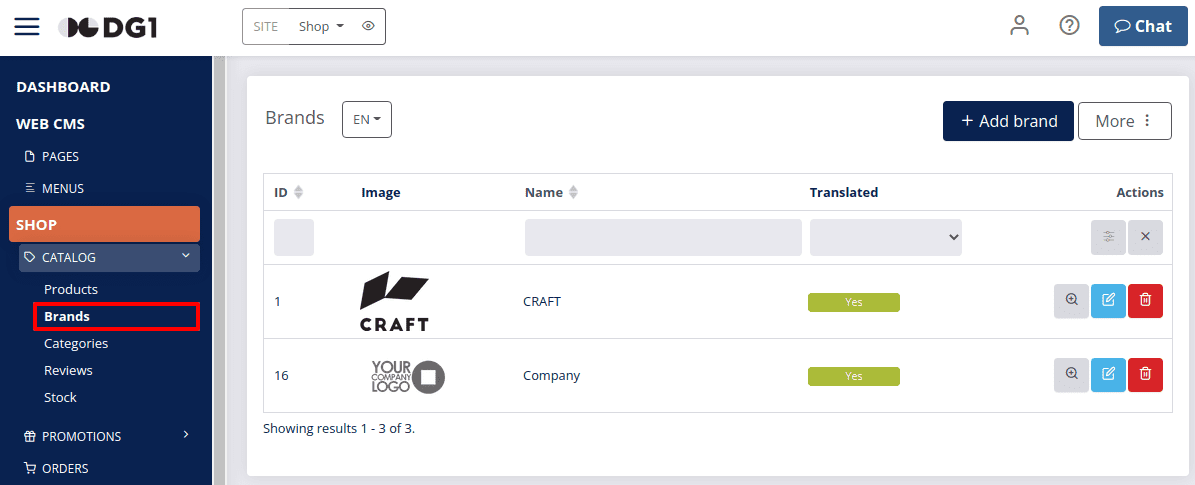 ---
On this page
---
Add new product brand
Navigate to SHOP -> Catalog -> Brands.
To add a new brand, click Add brand in the top right corner of the Brands page.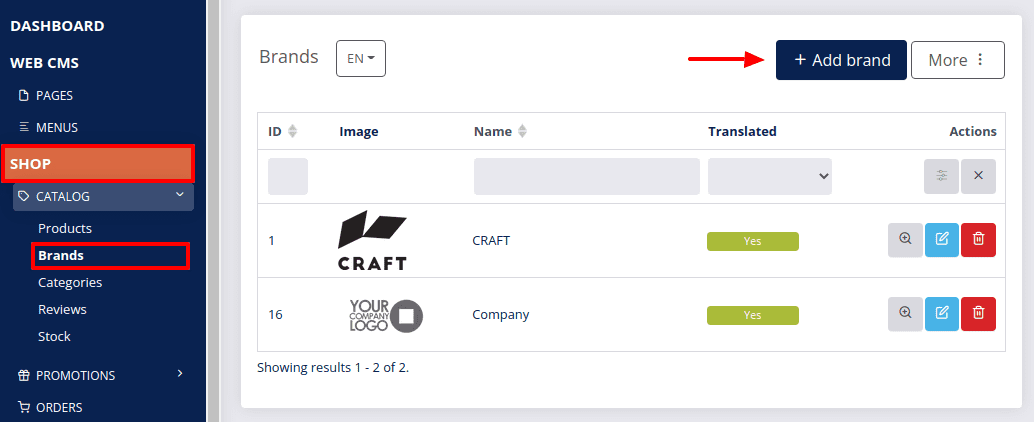 Enter the brand details:

Add a Name, a short Description, Manufacturer and Supplier.
Brand URL key is generated automatically. It adds information to the URL in your front end.
You can also add/upload your Brand image using the File selector by clicking Select next to the image and confirming the chosen image with Select at the bottom of the page.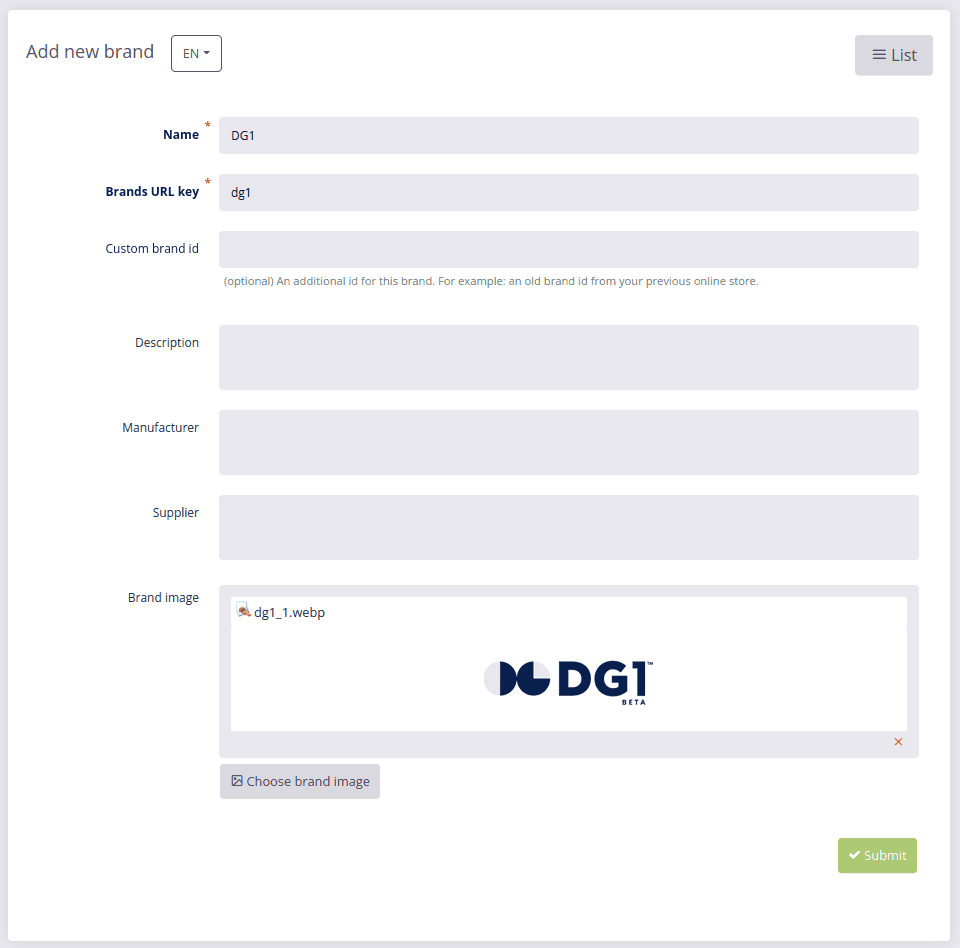 To save your new brand, click Submit .
View product brand
To view the details of each brand, click View

next to the selected brand on the Brands page.
Edit product brand
To edit the details of a brand, click Edit

next to the selected brand on the Brands page, make the necessary changes and confirm them by clicking Submit

.
Delete product brand
To delete a brand, click Delete

and confirm it with OK.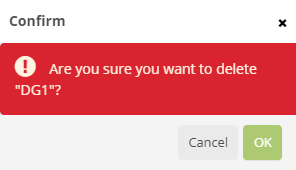 Important: The Submit and mark as translated checkboxes must ALL be selected for the brand to be visible in your front end, otherwise it will not appear in your online shop.