Copy option
To reuse the same Newsletter click Copy 

and confirm it with OK. The same Newsletter campaign will be created and you will be able to simply edit all information and process it as a new campaign.
Under the Newsletter creation you have an option to click Advanced info and change the settings (Example: Mailing lists, segments or any other). However, you will not be able to change the theme or color. If you change any information, be sure to click Submit 

to save them.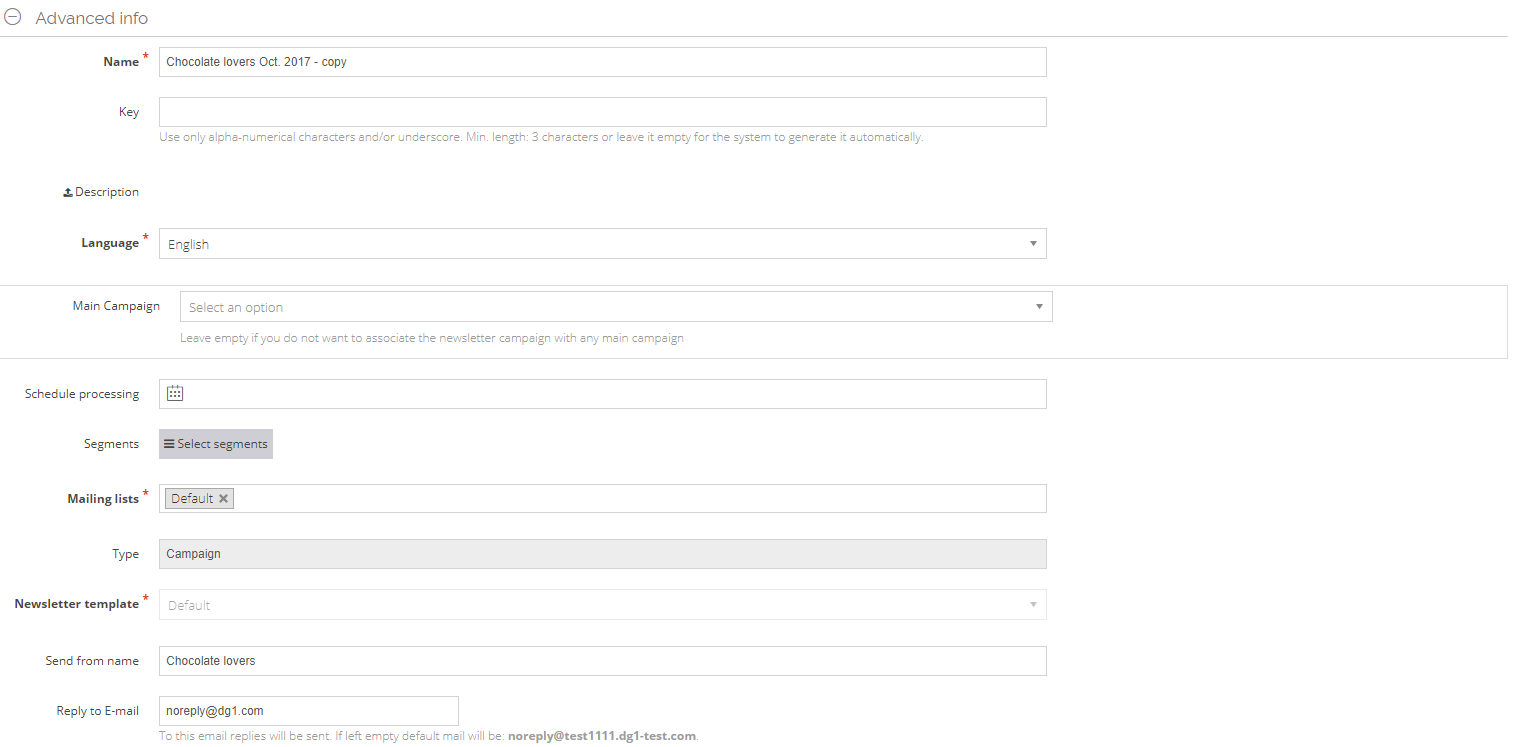 View option
When the Newsletter has a status Completed you can check the results by clicking View

. View the general statistics on this particular Newsletter and by clicking the Titles (Customers clicks, Detail email statistics, Info, etc.). You can view the details and contact's reactions.
Archive option
Once the campaign is processed you can not delete it anymore, but you can Archive 

it. After your Newsletter is saved in the Archive, you will not be able to retrieve it. You will only be able to preview it and check the statistics.
To archive Newsletter campaign click Actions and select Archive. Confirm it with OK.

To check the Archived newsletter campaigns, go to Archive and select Newsletter.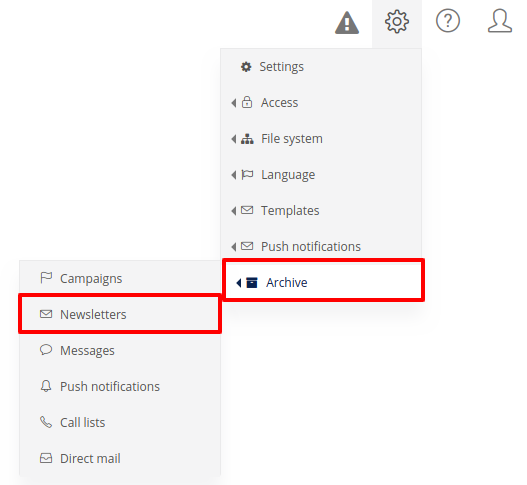 You can View 

your campaigns and see the Costs, Statistics or any other information.
Archiving is recommended to clean the current list of your campaigns and separate the ones that are currently in action with those that are already completed.
Send test
If you are a bit unsure about how your Newsletter will look like, you have a great option to send a test version to yourself or any other recipients. Just be warned that this version does not support any analytics of the campaign or any links that will work.
To see the layout of your Newsletter in real or to check it in different browsers, go to Actions -> click Send test.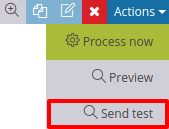 A popup will open. Add the email addresses and click Send.