Setting up On delivery payment method
To add On delivery as your payment method, you only need to choose the Payment method name – all the other information is optional.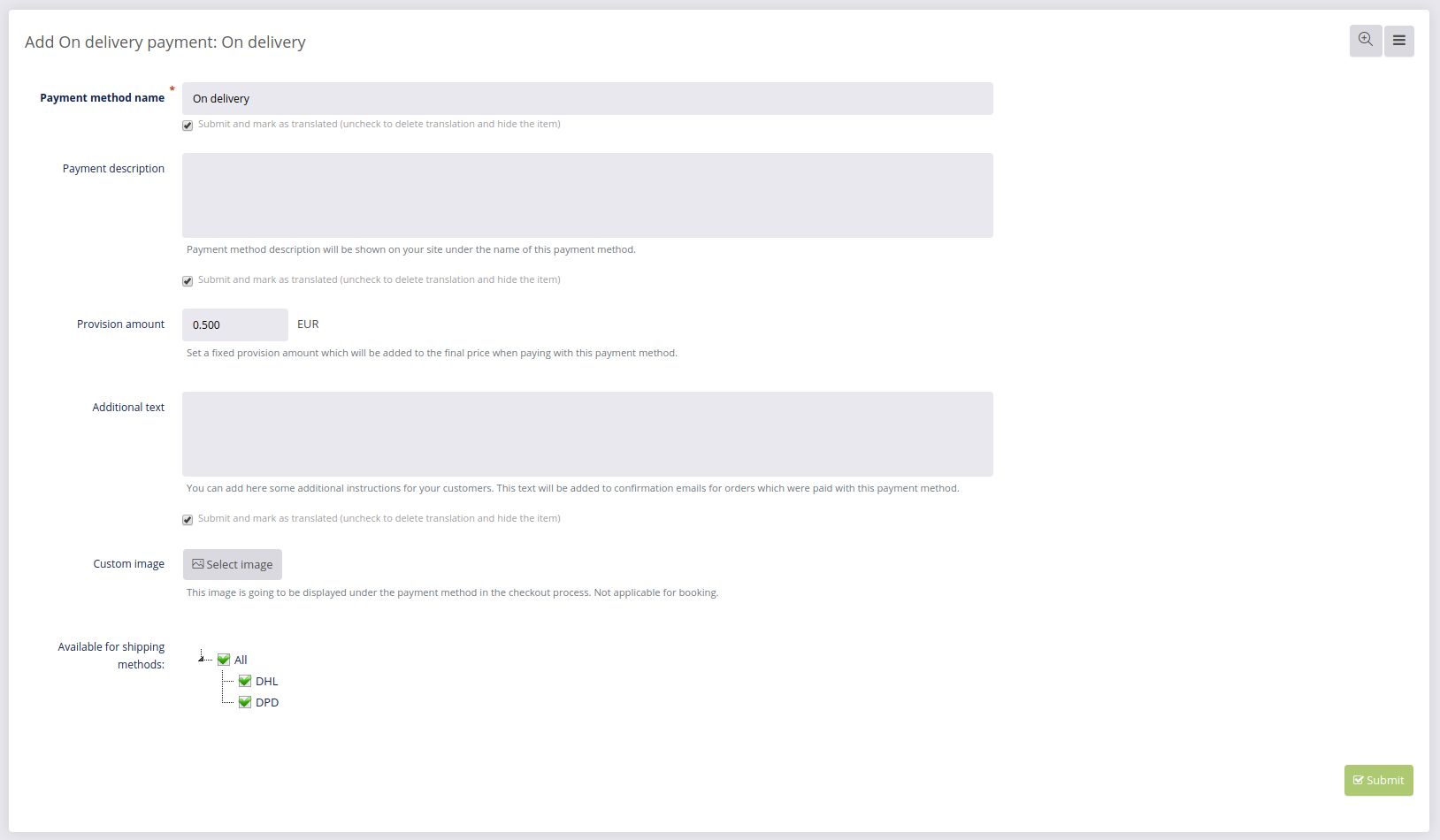 Once you've selected the name and added any additional settings to this payment method, click Submit .
On the Payment methods page you can Edit

details about all your payment methods and confirm any changes you've made by clicking Submit

.
This is where you can also disable/enable the payment method by clicking yes or no in the list of payment methods. You can do this separately for Shop and Booking.