Manage user details
By default, the
Users
page displays the following information:
First name
Last name
E-mail
Status
Company name
Address
You can change the displayed data using the gears icon

under Actions on the right side of the page header and pick the user details, which you would like to have displayed on the Users page. In addition to the details listed above, you can also choose between ID, First and Last name alias, Tax id and Telephone.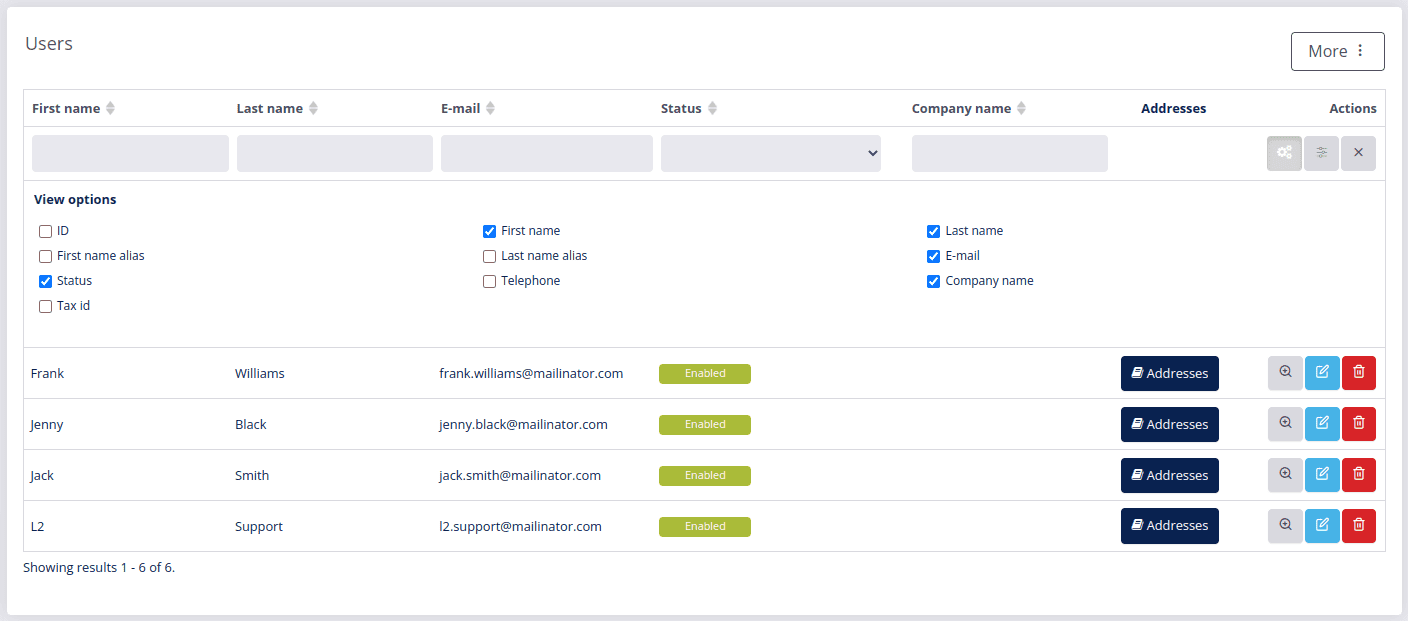 The
Users
page also allows you to
View
,
Edit
or
Delete
each user with the following options in the Actions column:
View – use this button to see the user's profile in the General tab, with personal and contact information as well as the status of the user's profile, or open the Order history where all the user's orders are listed.
Edit – use this option to modify all the basic information about the selected user. Do not forget to click Submit if you are adding any changes to the shop user's information.
Delete – to delete a user from your list, click Delete and confirm deletion with OK.