Forms options
You can Edit

form.
You can Copy form

.
You can Delete

form and confirm it with OK. You can delete only the ones who have not been submitted by anyone. If Form has been Submitted and you will try to delete it, you will be warned that the Form can not be deleted but it will be automatically Disabled.

To find your disabled forms change Status from Enabled to Disabled and click filter.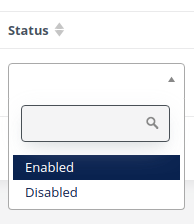 To view submissions for this form click Show submissions

.

View confirmed and unconfirmed form submissions in two separate lists.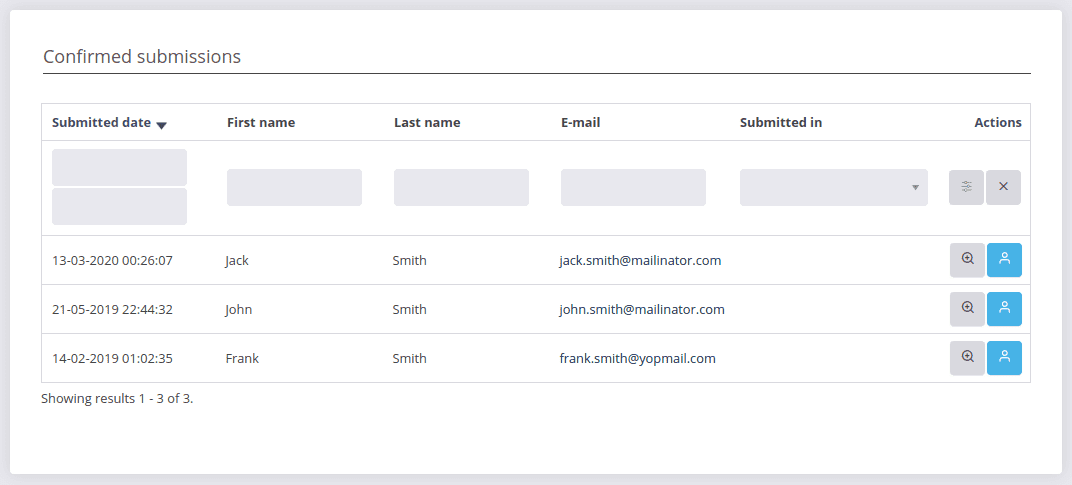 To save the contact details from unconfirmed form submissions, view

the form submission and copy the data to a spreadsheet file (example: Excel). The data export from unconfirmed form submission is not available.