Forms
The best way to gather information about your customers is through FORMS. When filling a form your website visitors will automatically subscribe to your notifications and you will have all the control to direct their data into a desirable segment according to their interests and according to the content of your form.
When you click FORMS two already prepared forms appear.
Two very simple forms are Basic Subscription and Basic contact. In the front end view they look like this:
Basic Subscription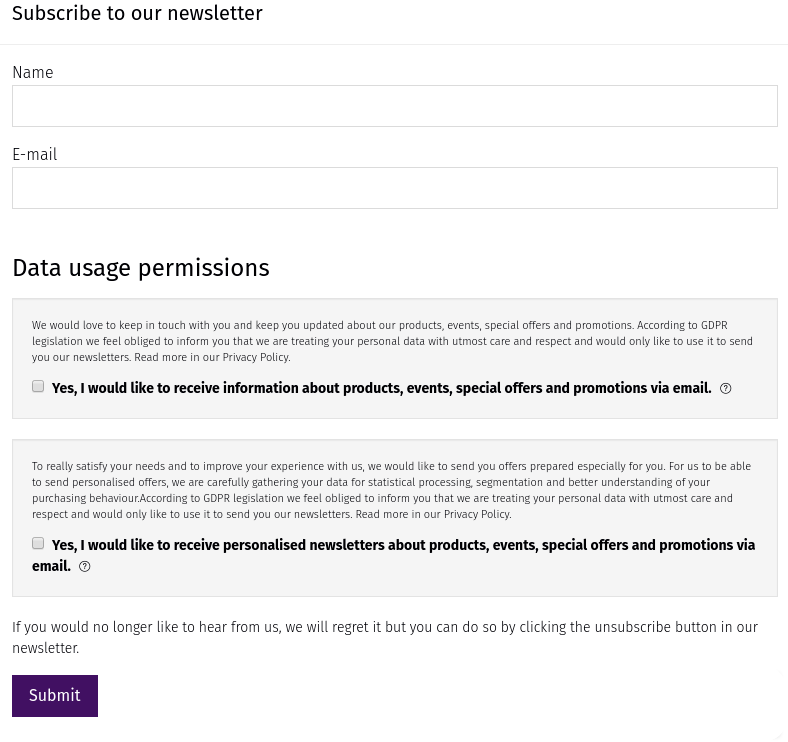 Basic contact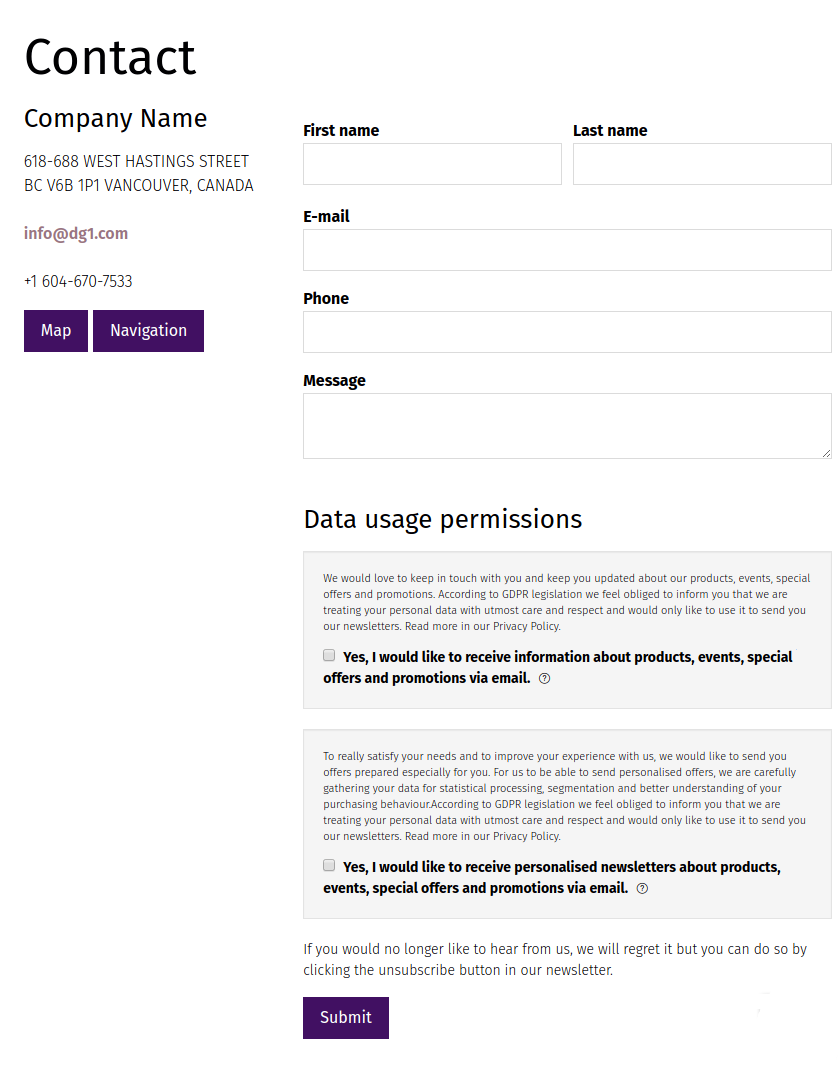 ---
In this section
---
Warning! Site languages affect only mailing lists and no other functionality. The rest of the marketing works globally and for all sites and site languages. You don't need to select a specific language for no functionality other than mailing lists.