Enable/Disable automatic publishing for product reviews
By default, new product reviews are not published to your online store. To manage which reviews appear in your store take the following steps:
Navigate to SITE menu and click Edit site .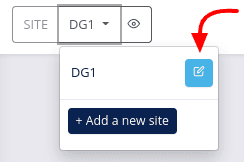 Select the Store settings tab click Product reviews in the quick access menu or scroll down.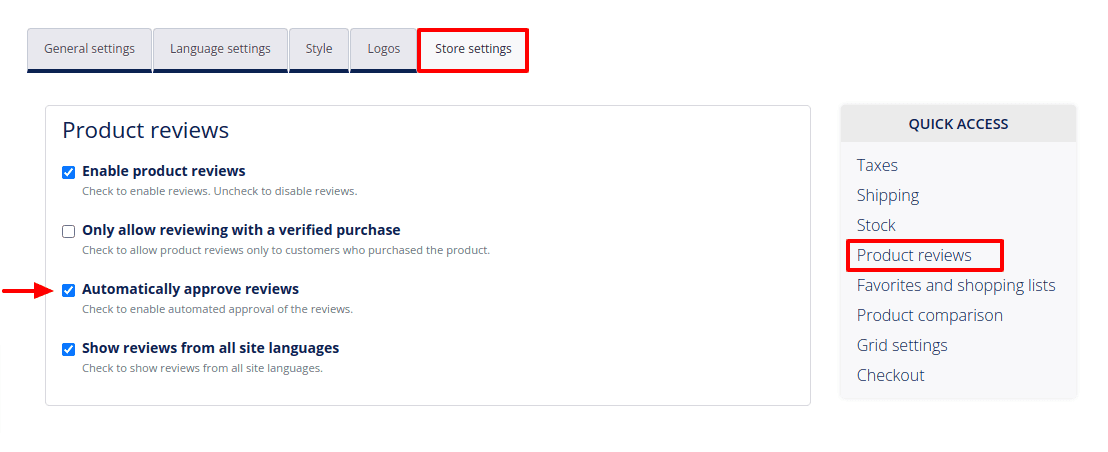 To Automatically approve reviews, check or uncheck this option.
Note: When the Automatically approve reviews option is unchecked, all new reviews are marked as unpublished and do not appear in your shop until you choose to publish them manually.