Contacts
To see your contacts in your DG1 platform go to Marketing section and click Contacts. A list of all your contacts appears.
To edit a contact click Edit

.
To delete a contact click Delete

.
To add a new contact click Add

.
You can Export

your contacts to a chosen file.
Viewing your contact's details can be very useful. To view your contact information click View

.

When gathering all information from your contacts and communicating to them through campaigns, you are able to see a 360 degree view of your contacts.
Click View

and there is the library of information you need to know about your contacts.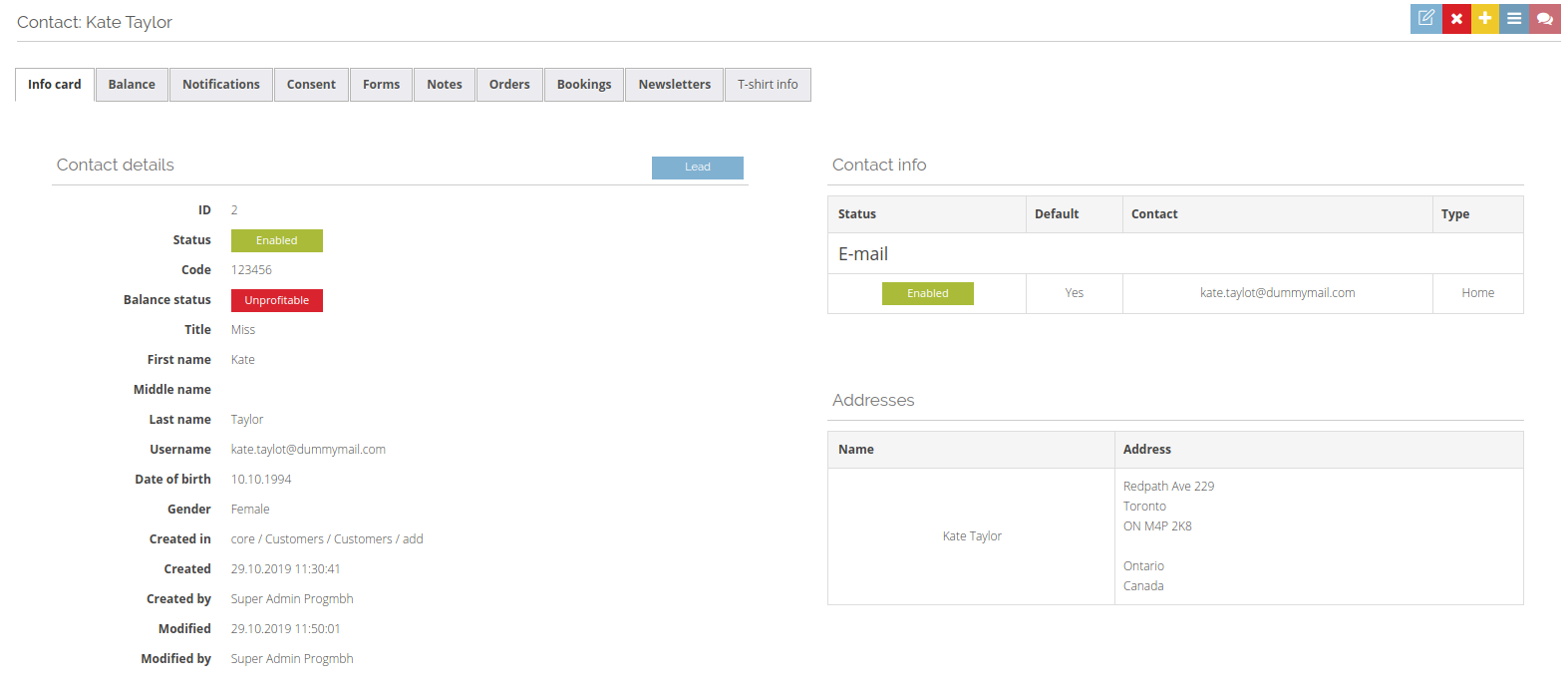 The first tab is Info card which contains all contact information.
The extremely useful tab is Balance. Under balance, you can see how much you have spent on your contact through campaigns and how much this contact has spent in your online shop. Through the balance information, you will know exactly whether to target contact more often in your campaigns or not.
Notifications show which ones are enabled.
Forms tab shows which forms have been filled by this contact.
You can add notes under the Notes tab.
Under Orders you can see all the orders a contact has completed.
Under Newsletter you can see in which newsletter campaigns this contact was included. By clicking View you can see the info and content of the specific newsletter campaign.
All the following tabs are called Attribute groups and are custom created by you.