Booking categories
Go to Booking products and click Categories.
Your starting point is the Categories in a tree structure.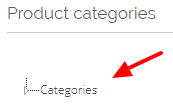 Right mouse click the Categories and select Add a subcategory (Example: Hotel rooms). Then right mouse click on new Subcategory and add another one (Example: Double standard rooms). You can create up to 5 levels of subcategories and sub-subcategories in a tree structure.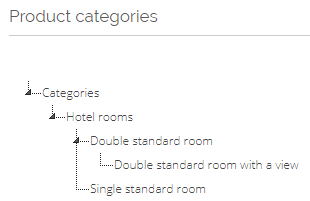 Tip: By clicking the names of categories, the subcategories will descend and the edit window of that category will appear. By clicking the little arrows , the subcategories will ascend.