Message archive option
Once the campaign is processed you can not delete it anymore, but you can Archive 

it. After your Message campaign is saved in the Archive, you will not be able to retrieve it. You will be able to preview it and check its statistics.
To archive Message campaign click Actions and select Archive. Confirm it with OK.

To check the archived Message campaign, go to Archive and select Messages.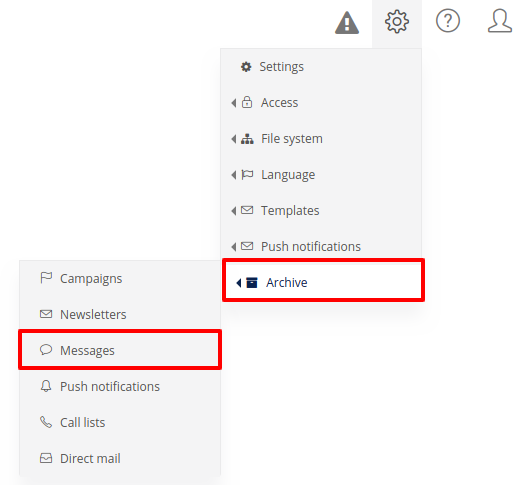 You can View 

your Message campaign and see the Costs, Statistics and all other information.
Archiving is recommended to clean the current list of your campaigns and separate the ones that are currently in action with those that are already completed.