Setting up PayPal Express
Another payment method is PayPal. Use the same steps as with previous payment methods to set up PayPal payment method.
Enter details about the payment: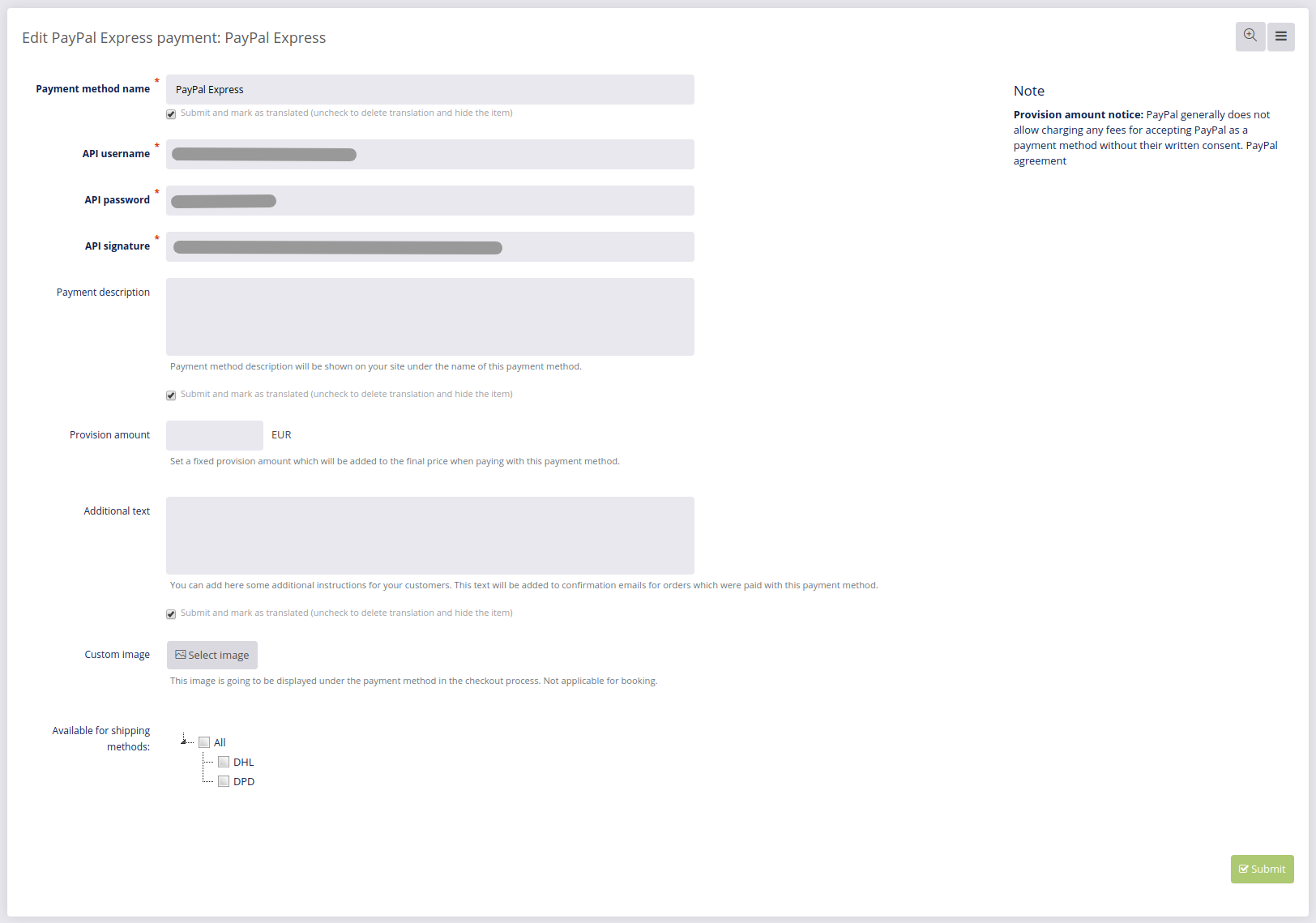 When you are registered with PayPal go and create new API signature. You have to request API credentials to get:

API username
API password
API signature
The following figure shows this page with an example API signature credential.
Optional:

You can add a payment Description.
You can set Provision amount. Example: 30 cents.
To save a payment method click Submit .
Before publishing site (going live) user or boarding member should definitely check whether they are using production credentials for payment methods like PayPal, Stripe, Payrexx or BrainTree.
You can Edit

a payment method and click Submit

when you want to save changes.
You can disable the payment method by clicking yes or no in the list of payment methods. You can do so separately for shop and booking.