Notification bar
Notification bar is the section on your homepage which appears at the top of your website and is the only section which lays above the header of the website. Use it wisely for important information on your sales, special offers etc.
The front end view ot the notification bar.


In your DG1 platform navigate to the Plugins and create new integration by clicking Add

under Notification bar.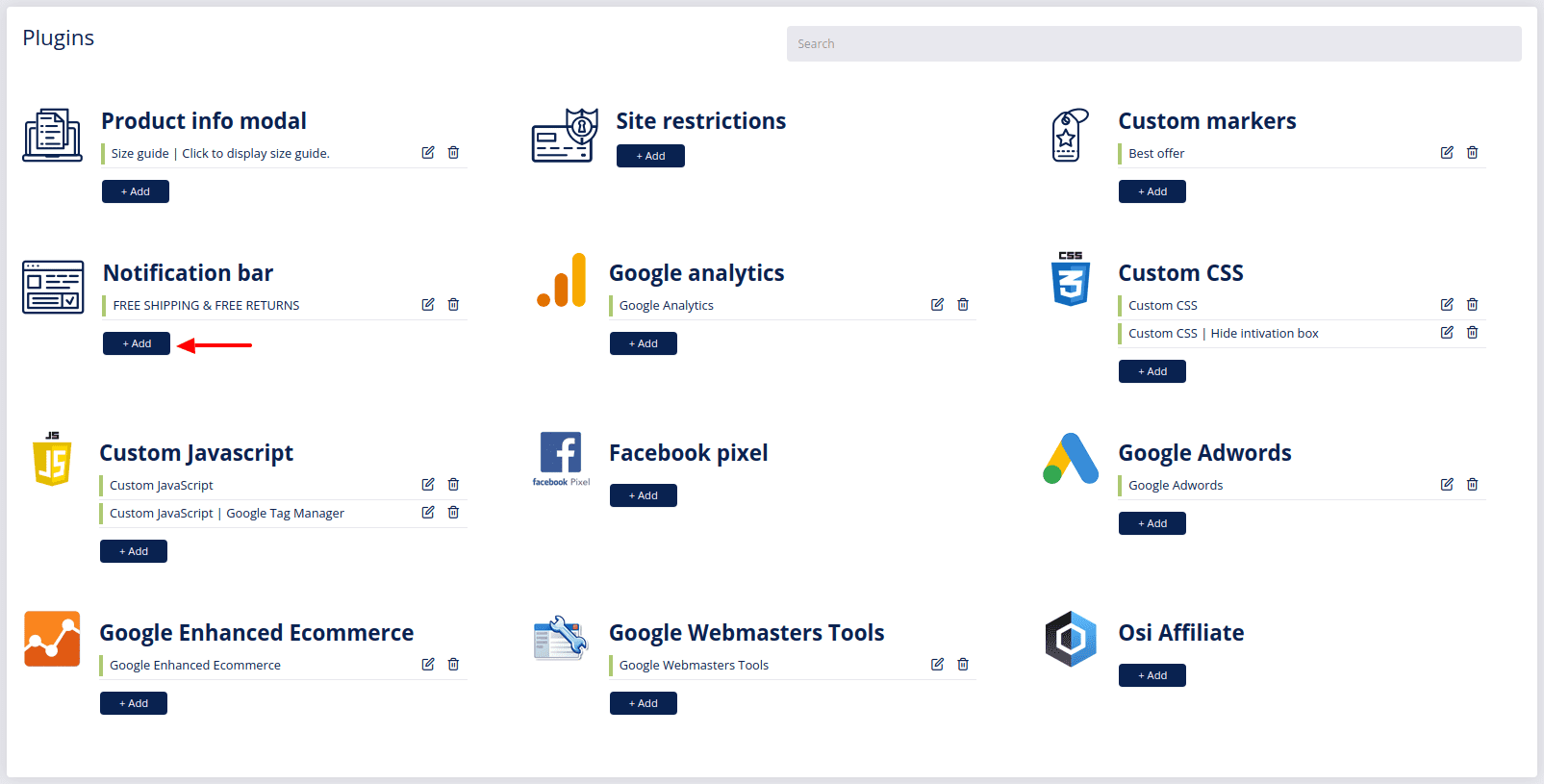 Write the title.
The key will be added automatically.
The status has to be set to Enabled in order to show the notification.
You can also limit the appearance of notification bar by setting the Start and Expiry date.
Navigate to Content tab and add a Link label. This is your notification note or text.
You can also add a link URL to the notification but that is not obligatory.
Save changes by clicking Submit

.