Change the theme
If you ever change your mind and wish to move your site to another theme, you can do this in the Manage site section, but we would kindly advise you not to perform this action on a site which is already live and fully running. Some differences might occur when changing themes and if your shop and website have a lot of content, you really need to check whether everything is displayed properly. Changing themes after the purchase of your DG1 platform is extremely easy.
To change the theme, go to Manage site, click Site settings, Edit

the selected site, go to the tab Theme, Select your new theme from the dropdown, and click Submit

.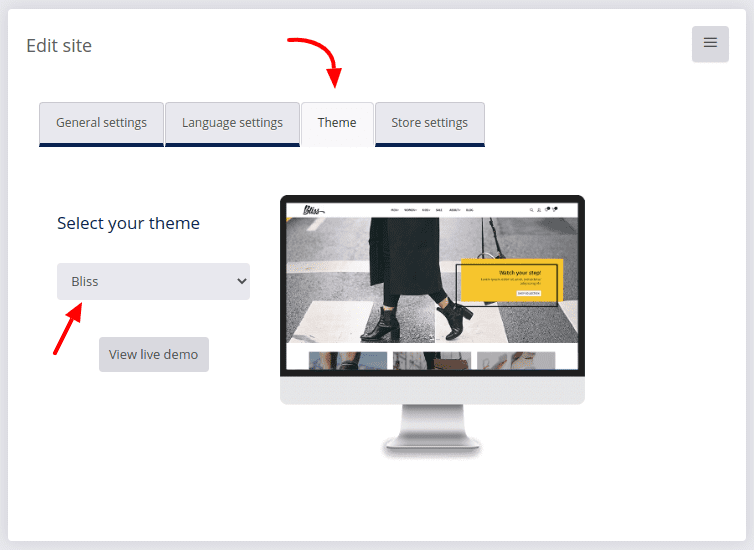 When changing theme the following segments of your website will change:
The color of the fonts - The colors of the fonts will change according to the theme.
The grid layout - the grid layout will change according to the new theme.
Product details layout - The product details layout will change only within the specific themes (String), otherwise it will stay the same.
Buttons - The buttons will change only in the design (square, rounded)
Note! When changing themes, the header and footer will stay the same as from the previous theme.