Dondé Art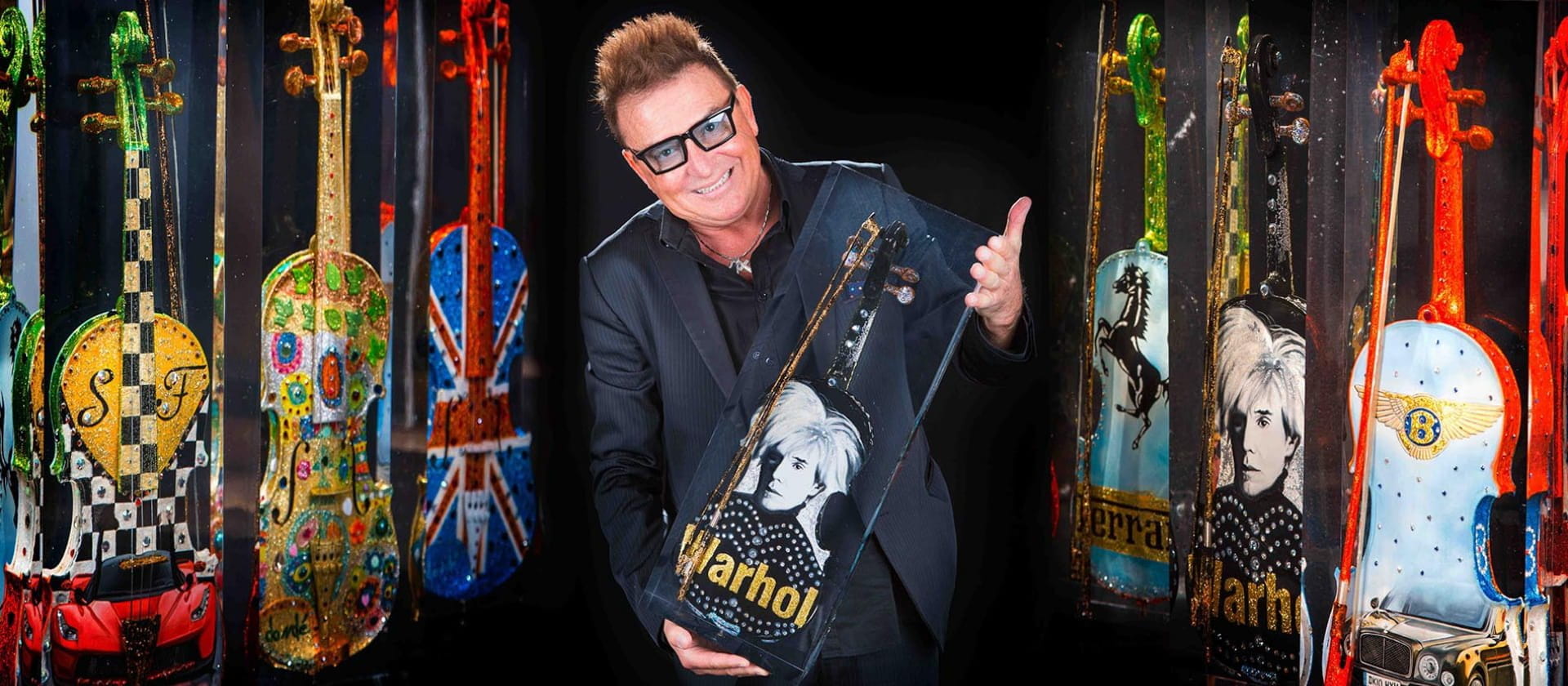 Daniele Dondé was born in 1950 and grew up in a wealthy family of art collectors in the Italian town of Cremona. A romantic and a bohemian by nature, after the death of his parents he quickly managed to go bankrupt and was forced to sell the rich collection of paintings which he inherited. To his surprise, more than half of them turned out to be fakes sold tо his parents as originals. Dondé then made his most significant discovery – that he could sell fakes as fakes. He began to create copies of old paintings; the market snapped them all up and soon he opened a school for copyists in Cremona. In 1984, he patented a certificate for fakes, which practically legitimized them as works of art. Consequently, he put an end to deceptive fakes and created a new trend in the art world, known as "Fake Art" (Faux Art) or "The Art of Reproduction." The artist called it "copyright forgery", spreading his ideas and way of thinking to take on the world with a profession that became a global movement. The idea was to create a second original, but at an affordable price. Or, as Daniele would put it in his own words: "Give everyone a masterpiece."

Dondé started exhibiting everywhere from New York to Tokyo, Russia, Australia, and all around Europe. He was the first to create the very famous Violin sculptures. While living in the "City of Violins", named after the greatest violin maker of all time, Antonio Stradivari, he decided to buy antique Stradivari violins and breathe new life into them by hand-painting them with iconic images from Van Gogh, Renoir, Monet, Degas, Picasso, and more. After that, he decided to create a collection called Stradivari Rock that was inspired by famous personalities, historical moments, and inspirational brands. After 20 years, when everyone thought he couldn't surprise his audiences, fans, and collectors anymore, he moved his business online and opened an online store.

The idea of opening a prestigious "E-commerce of Art" comes from the Managing Creative Director, Boris Mancastroppa, Dondé's partner of twenty years and the commercial developer of Maestro Dondé: "With Daniele being such an open person, I realized his work needs to be available all around the globe and not only through exhibitions. Living in Switzerland, we needed to keep up with the modernization of fast accessibility. If people are buying almost everything online, then why not art? Through this innovative initiative, we wanted to offer everyone the opportunity to possess a prestigious and coveted international signature work, namely that of Maestro Daniele Dondé."

The idea of an Accessible Art Series in an online shop is reflected in the unique and extremely affordable prices of the Master's works, especially the ones from The Stradivari Rock collection Some of the pieces are not available online, but they are still presented in the catalog of products on dondeart.com so customers can inquire about them. Mancastroppa explains why moving online wasn't difficult at all: "We discovered DG1, and it was immediately evident that it was the right solution for us who had not yet approached the world of online sales. All in one platform, simple to use and effective in action! In short, it was perfect.

We are already preparing inbound marketing strategies since DG1 has all the tools to operate these effectively. We will also attack the Japanese market very soon. The fact that DG1 has a presence in the Japanese market works great for us as the local support will mean so much."