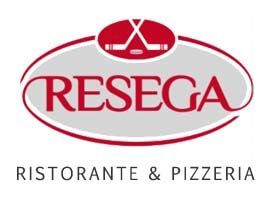 "The possibility that DG1 offers, to manage everything from a single application is seriously an important aspect for those like me - those who are not a genius of the computer but of the stove!"

In Lugano, a Swiss town in the Ticino Region, there is a small restaurant specializing in traditional Italian cuisine called Osteria Resega. Locals call the gentle owner of this restaurant Jaky.

Surrounded by the Alps and located near the beautiful Lake Lugano, Osteria Resega is a great location for tourists. But it's also a popular spot for locals that come down on hockey nights to cheer on their team, HC Lugano. It gets quite busy on those days as the restaurant is nested right beside Cornaredo Stadium, but Jaky isn't complaining.

Before taking ownership of Osteria Resega, Jaky had run a tavern in Airolo, Switzerland, for more than 15 years. As a child, he used to run around and help out at his mother's restaurant in Barcelona, and recalls those moments were what evoked his culinary passion.

That passion trickled down to his son, a successful chef in his own right - who has worked at some of the most prestigious restaurants in Switzerland and Japan.

Until recently, Jaky relied on word of mouth and traditional print advertising to maintain the visibility of his business. But even in a town surrounded by the ageless scenery and timeless architecture, he has noticed a shift.

The internet is one thing, but then there's smartphones, tablets, wifi, Emails, social media and digital ads… the list goes on. So many devices and technologies are surfacing, and processes are changing at a pace he's never seen before.

All Jaky wants to do is make food for his customers and not have to worry about anything else. But he can't deny the digital transition that's happening globally. He knows he will eventually have to adapt to these changes or risk being left behind. The problem was, it all just seemed so complicated, time-consuming and expensive. Jaky was overwhelmed.

That's when he heard about DG1.

With no requirement to sign any contracts or to make large investments up-front, it was an easy decision for him to give the platform a try. There was on-boarding assistance to walk him through the steps and he knew any questions would be answered with a phone call or email.

Before using DG1, Osteria Resega had a basic website that acted as a brochure. At the very least he wanted a clean website with reservation capabilities, but he got much more.

The mobile app in particular has become one of Jaky's favourite tools, as it allows him to communicate directly with his customers. Moreover, customer information collected from the booking platform allows him to understand his audience better, so he can make improved business decisions.

DG1 completely transformed the business, and now he can't imagine life without it.