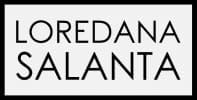 For Loredana Salanta, a world-renowned Romanian model, the decision to create her own site for her modelling business was an easy one.

"I have been lucky to receive lots of Instagram followers. Recently, I decided that it would be a good idea to create my own website to sell services such as product advertising and photoshoot bookings."
At first, she was put off by the overwhelming amount of software on the market that was supposedly there to make life easier.
"It was hard for me to figure out all the different tools that were around. Luckily, I discovered DG1, which was so much easier and had everything I needed to get started."
She was elated to discover that DG1 had everything she needed to make money in just one convenient software package without having to rely on costly third-party tools. With DG1, she was able to bring her online business up to speed with an advanced promotion engine for her shop, automated marketing tools, and a gorgeous site design to show off all of her amazing photos.
"Right now, I am sending newsletters, offering products, and I am making posts on my Instagram to advertise my site. It's working well and I am able to see who is visiting me and signing up for my mailing list. Currently I use the DG1 shop, website, marketing engine, and booking to handle my clients. I find it easy to create newsletters for my fans and have them keep in touch with me."
It's a great system for someone whose career is built around bringing happiness to people. Now she can keep in touch with her fans in ways she couldn't even dream of before, and it's reflected in the increased site traffic she is seeing.
"I think people are happy to see my smiling face on my site! Seeing someone look very happy is always a good feeling and people respond to that. I try to put out a positive attitude as well so that everybody is always feeling good."
At the end of the day, she is excited to continue using DG1 for her business and is not shy about encouraging others to do so.
"I would recommend DG1 to anyone who wants to make it on their own without having to use Facebook and Instagram for everything."