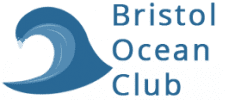 Billy Davis, a land developer and former Arizona state senator, is a man of many talents. His most recent endeavor, a vacation resort called Bristol Ocean Club, may be his most ambitious and rewarding project yet. Having traveled worldwide for much of his career, he was in a fortunate position to apply his knowledge of tourist destinations to Bristol Ocean Club.

"All travelers are not looking to be with crowds of people at all times. There are many businesses and professional people who want to go to that distant place simply to be left alone. Bristol Ocean Club is that kind of place. At our place, there really is luxury and solitude mixed with the sun, the sand, and the sea. Plus, we leave you alone to do what you came to do – be left alone."

The resort is located on Long Island in the picturesque Bahamas, known for its scenic beaches as well as being the site of one of the deepest underwater caverns in the world, Dean's Blue Hole. Yet despite its remote, tranquil beauty, Long Island is just a short flight away from the rest of the world.

"The airport that can whisk you away back to civilization is only a few miles away, but on the island, you can have the sensation that the world is a very long distance away."

Billy had been deciding on the best way to expand on his online presence for some time before he came across the DG1 platform. As a resort developer, great word-of-mouth is essential for growth – and fortunately, that wasn't an issue for Bristol Ocean Club.

"Our growth is such that we needed to share ourselves with others. So, we picked up the land next door and began a campaign to expand our Club into more private homes that can be owned and used by the owner, as well as being a rental income property for the owners."

With DG1, he's been able to take control of his very own automated marketing system, as well as create a gorgeous website that displays all his current and future properties. With a dynamic, modern website, easy-to-use booking capabilities, and a mobile app on the Google Play store, he's able to expand his reach into marketing avenues he never dreamed were possible.

"To me, DG1 has been a lifesaver. I looked all over for a system that would be able to not only take our message to the world, but would also allow us to personally reach our existing clients, plus future clients, without fear of losing control of our own client base. So, yes, DG1 covers it all." Beyond just the expansive growth that DG1 has brought to his business, Billy appreciates the depth and quality of support he's received with the platform.

"I am able to talk to people that seem to be more than just a phone-answering voice on the other end. I have learned that I can get my questions answered to my satisfaction from that real voice on the other end of the line – DG1 fixes my problems."

Of course, every business has its struggles, and Bristol Ocean Club is no exception.

"For a business person, money is always the greatest challenge. But we are now seeing light at the end of the tunnel. Our goal is always the same: be all that we can be for our clients."

Finally, with DG1, he's been able to achieves his goals more effectively than ever before.

"I recommend DG1 to all small business owners I run into. I even recommend DG1 on my personal website."

For Billy and Bristol Ocean Club, the future looks as bright and sunny as Long Island's tropical beaches. Visit the resort online and be transported to a timeless, carefree world.